2,100 NM
(3889.2 km) Maximum Range1
441 KTAS
Maximum Cruise Speed
---
About this Aircraft
This 2012 Cessna Citation XLS+, serial number 6120, is currently owned and operated by a long-time Citation operator. The current owner acquired the aircraft in 2016 and is the second owner of this aircraft. Operated predominately in the US (with occasional trips to Canada), the aircraft is currently based in Redmond, Oregon and always hangared. As a result, this aircraft is cosmetically in great shape inside and out. The aircraft recently completed a 96 month inspection making this a turnkey opportunity.
Below average utilization for an aircraft this age
Airframe Rating is a 9 (above average)
Equipped with the standard Collins Proline 21 avionics package
Inerior layout is a 9-seat interior
Three axxes II Iridium satcom phone system plus the gogo wifi ATG4000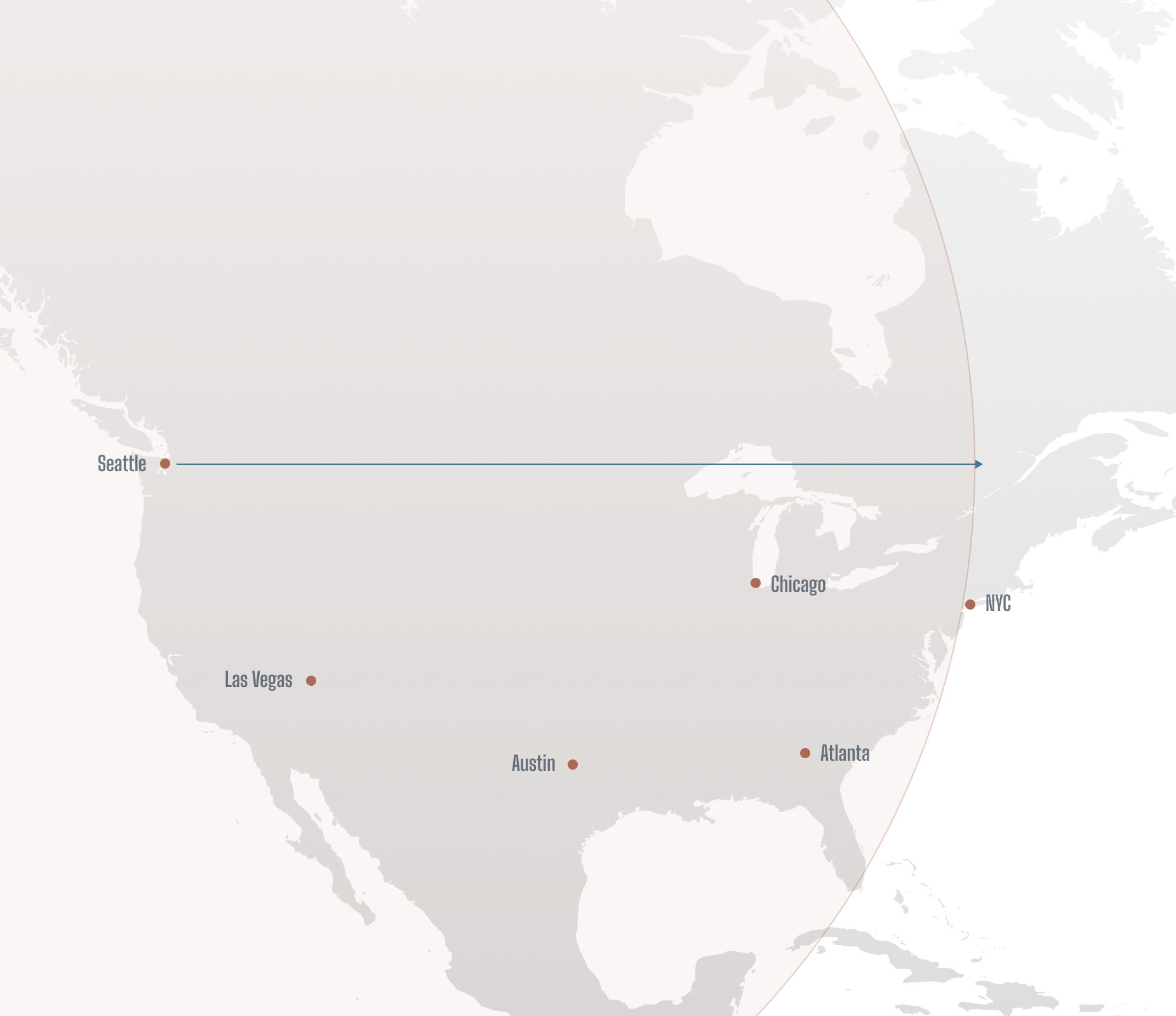 Range Map
What does 2,100 NM look like?
Range calculation from Seattle
CABIN FLOORPLAN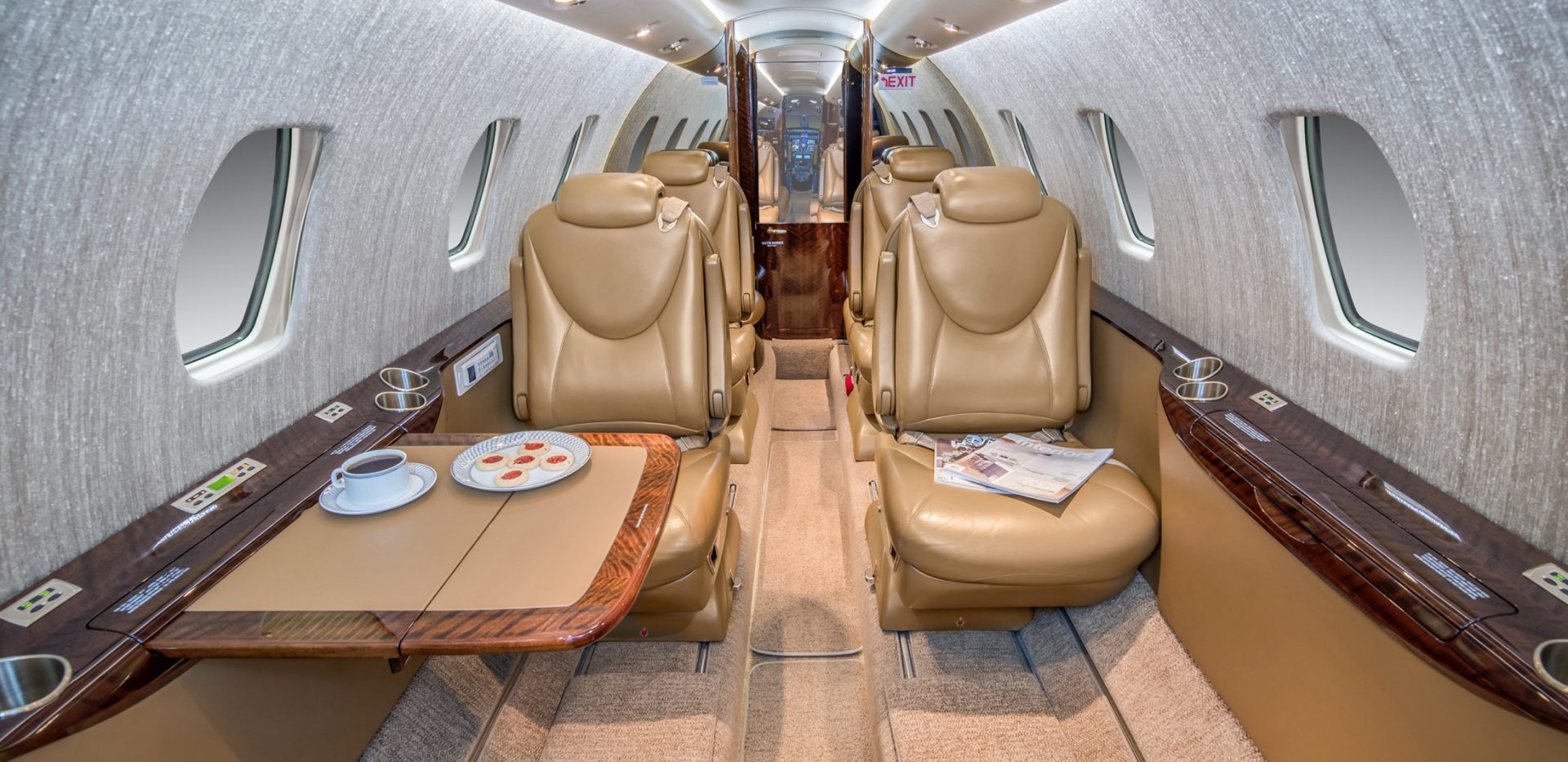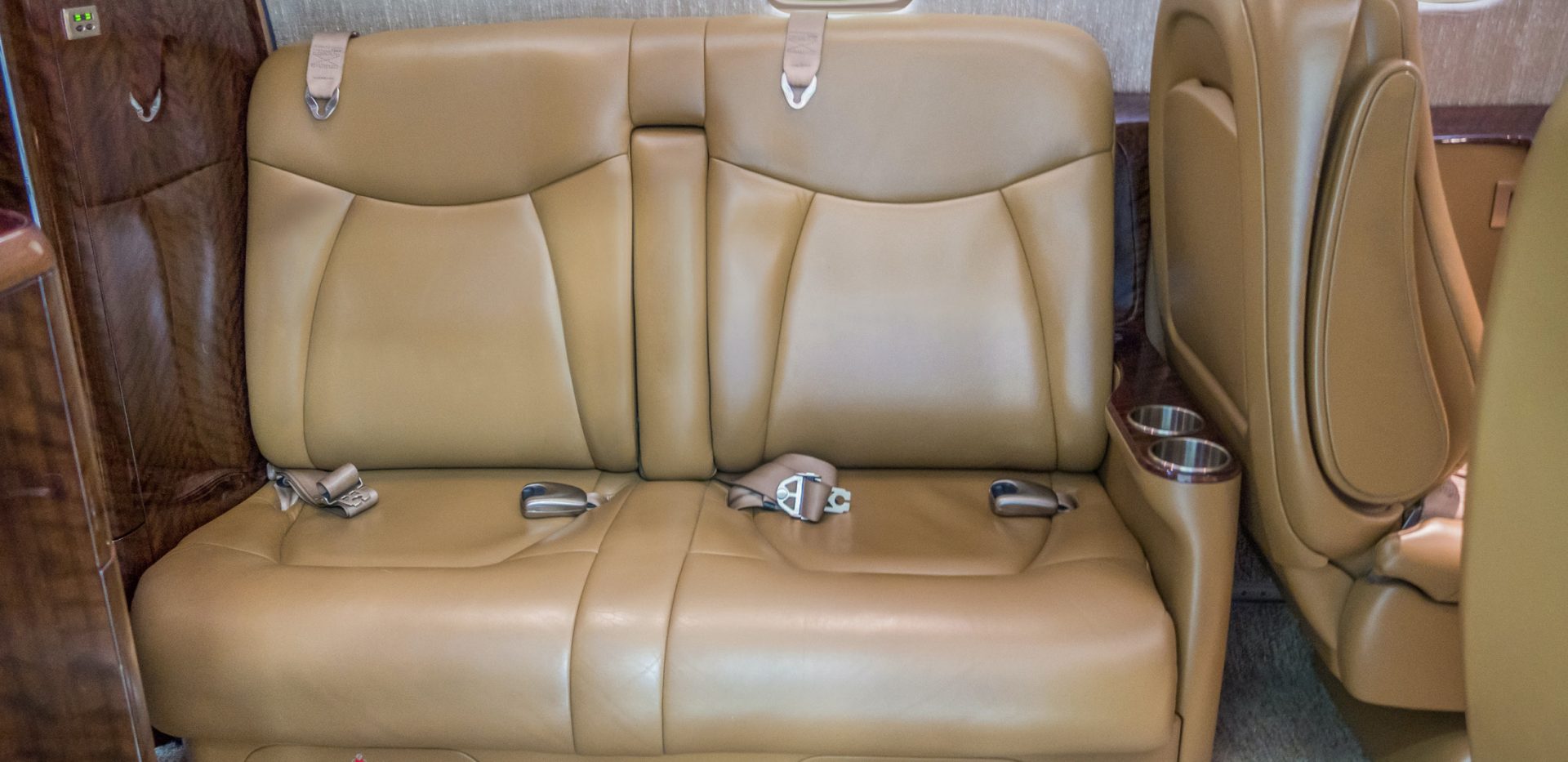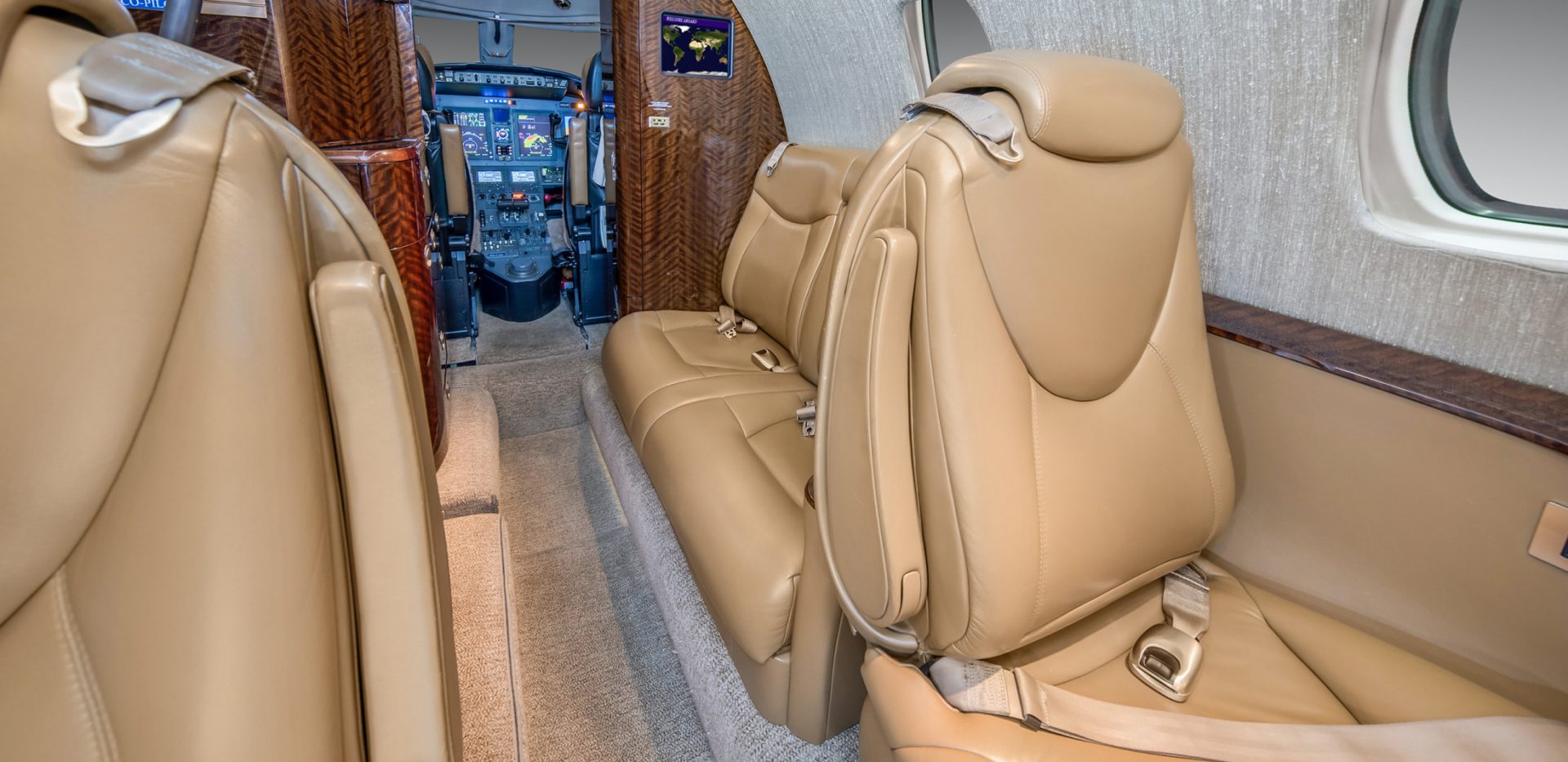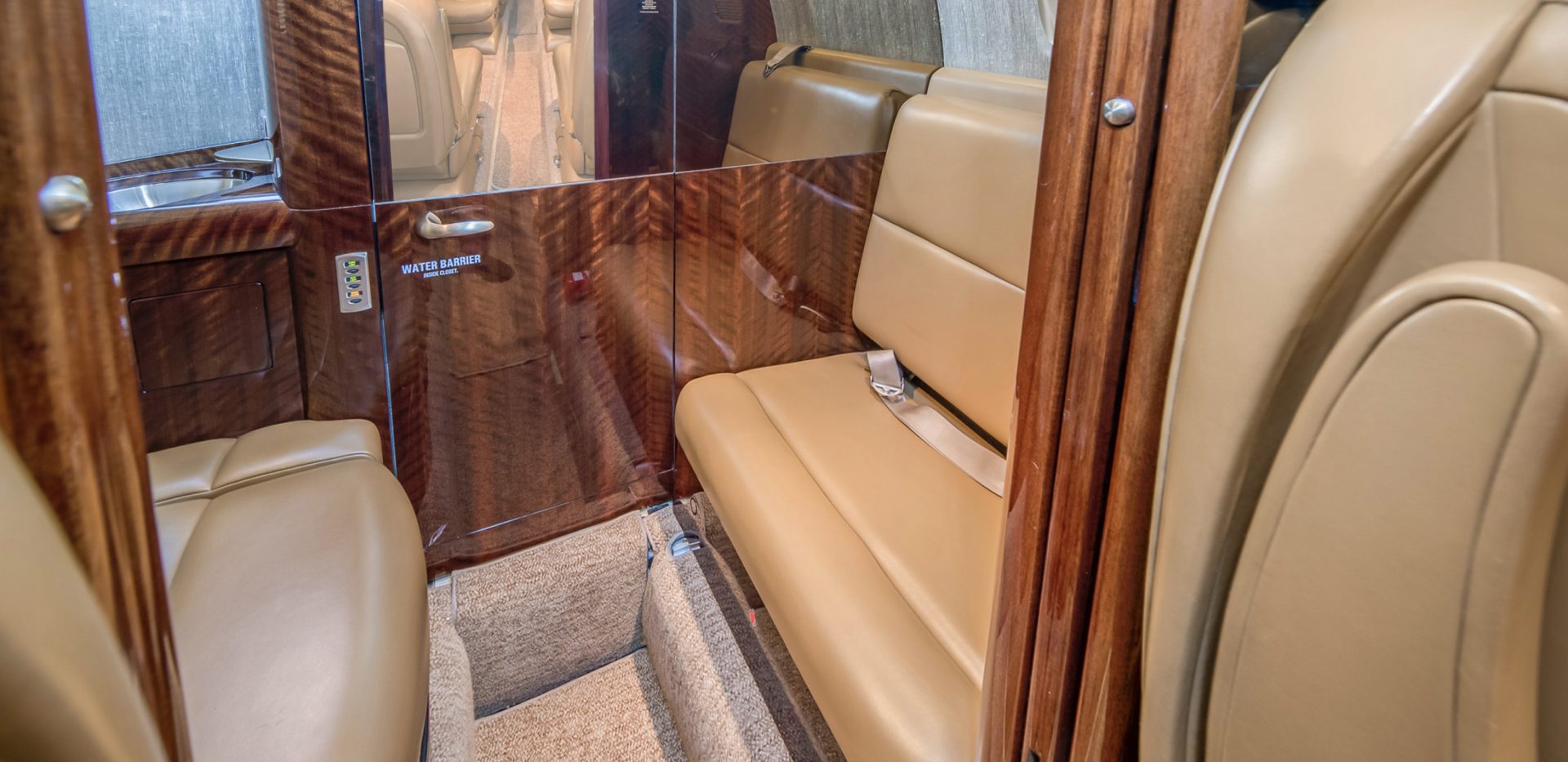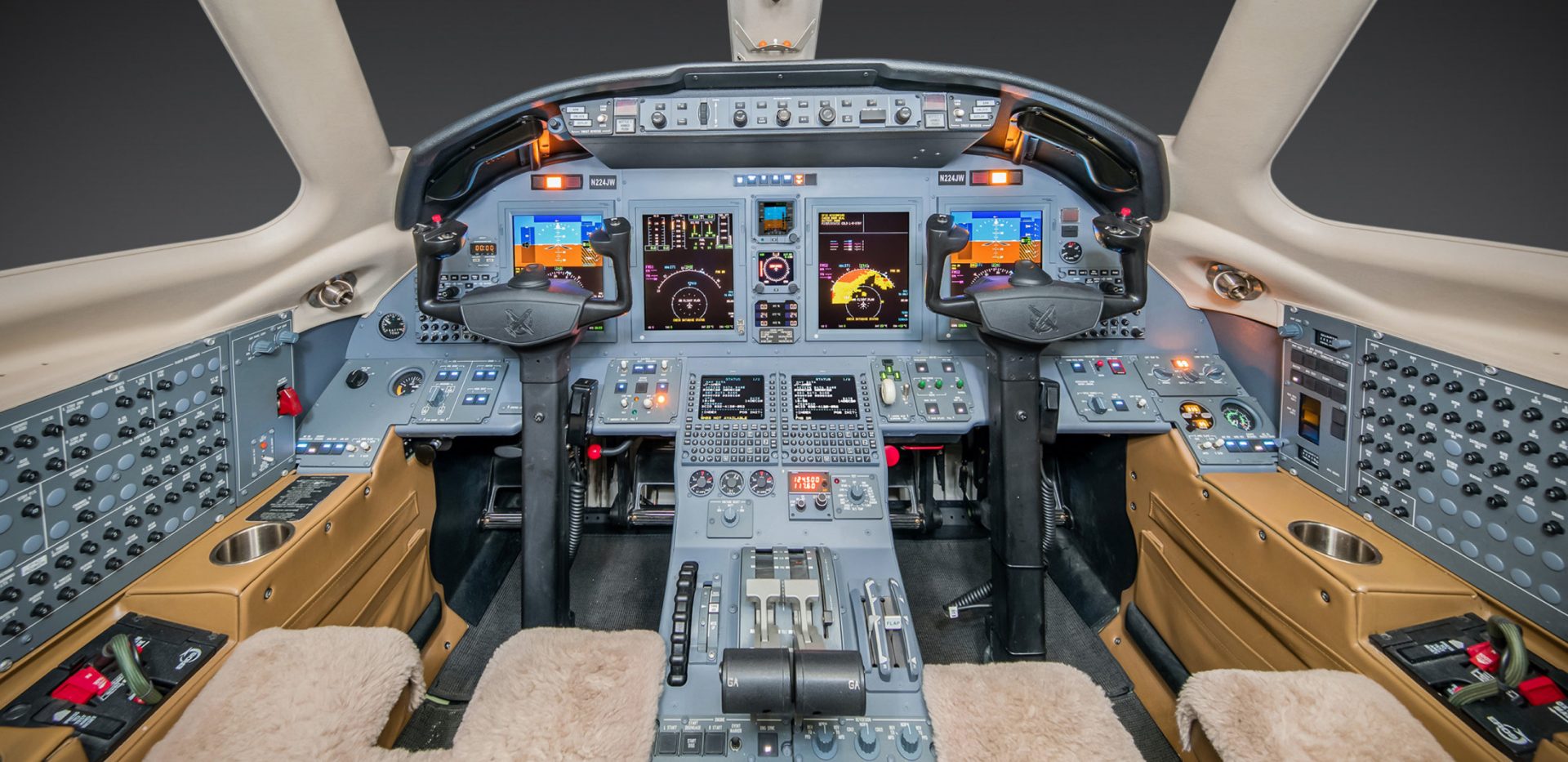 Cabin looking forward
Cabin Looking Aft
Forward Two-Place Divan
Interior Looking Forward at the Divan and Refreshment Center
Lavatory & Aft Belted Seat
Flight Deck

2012
JUST SOLD – Cessna Citation XLS+
SN 560-6120 – REG. #N224JW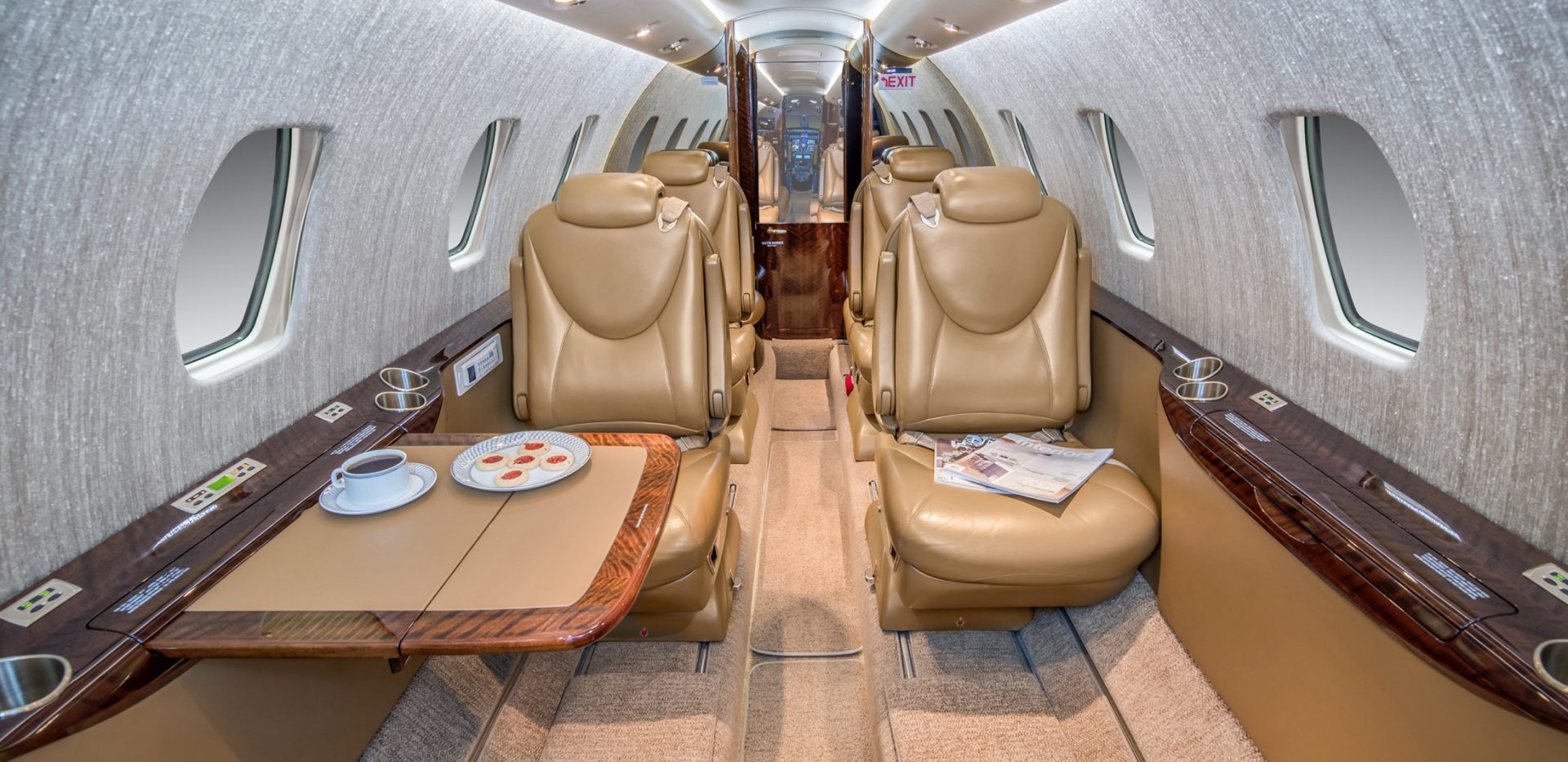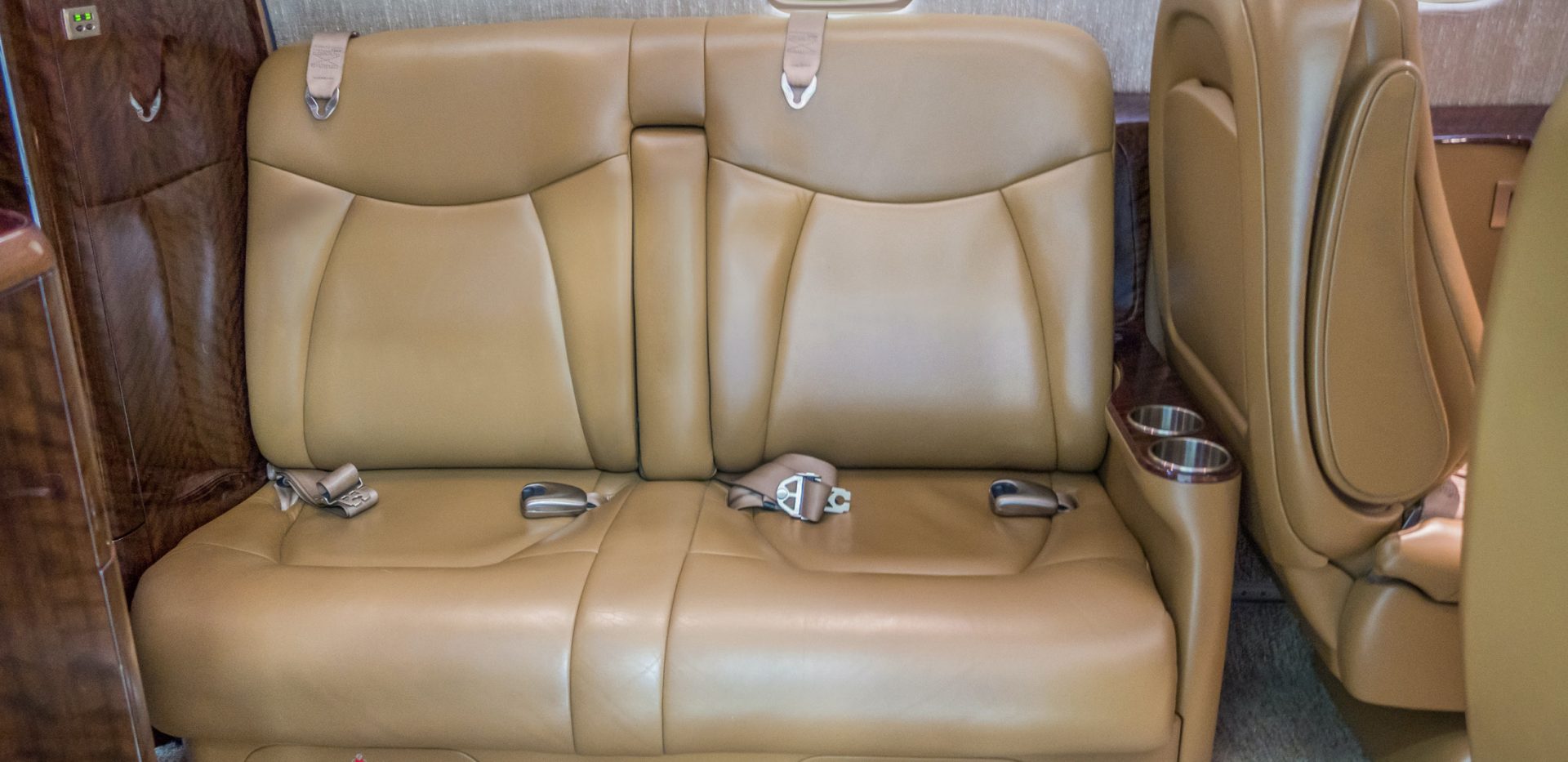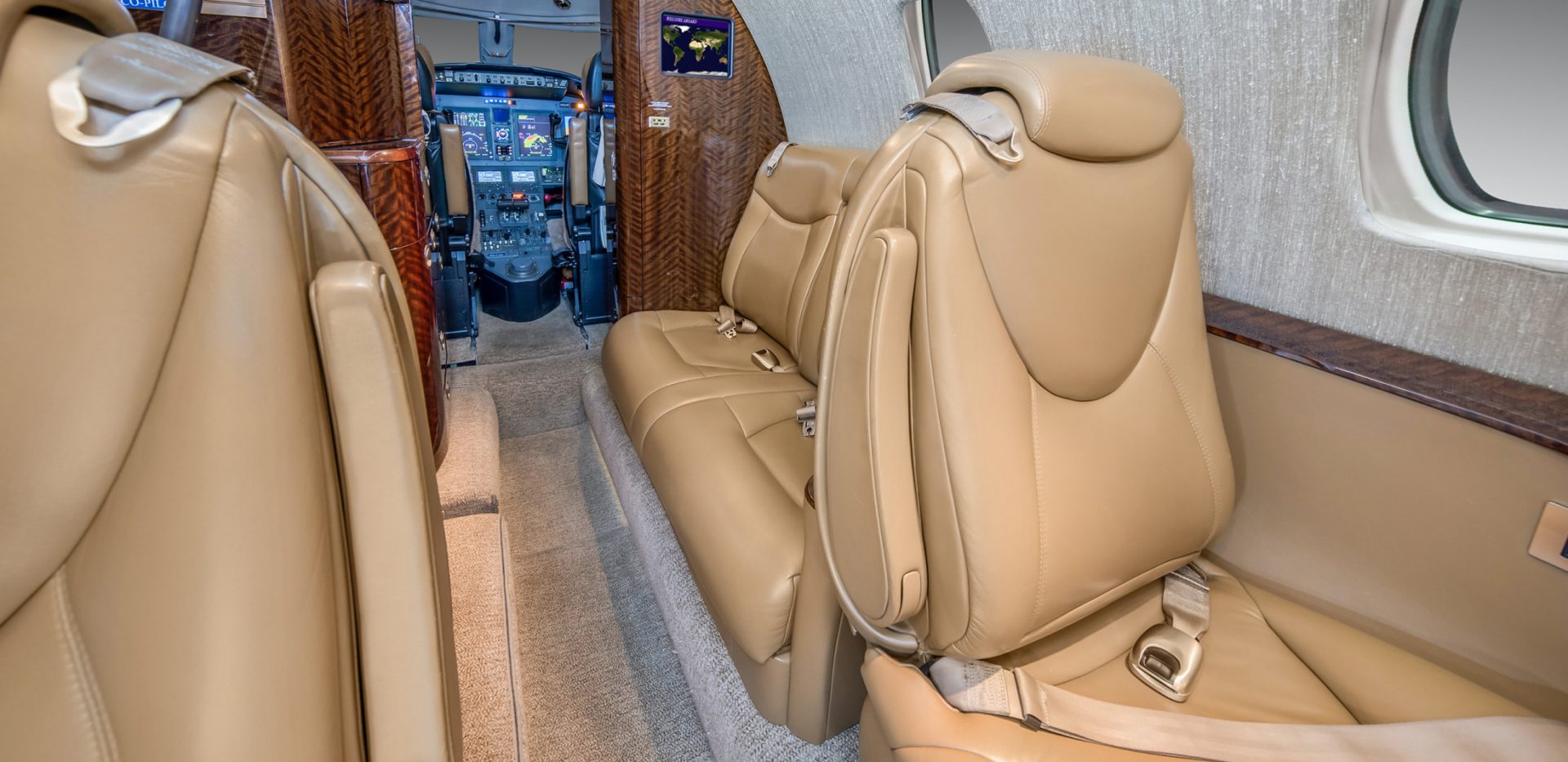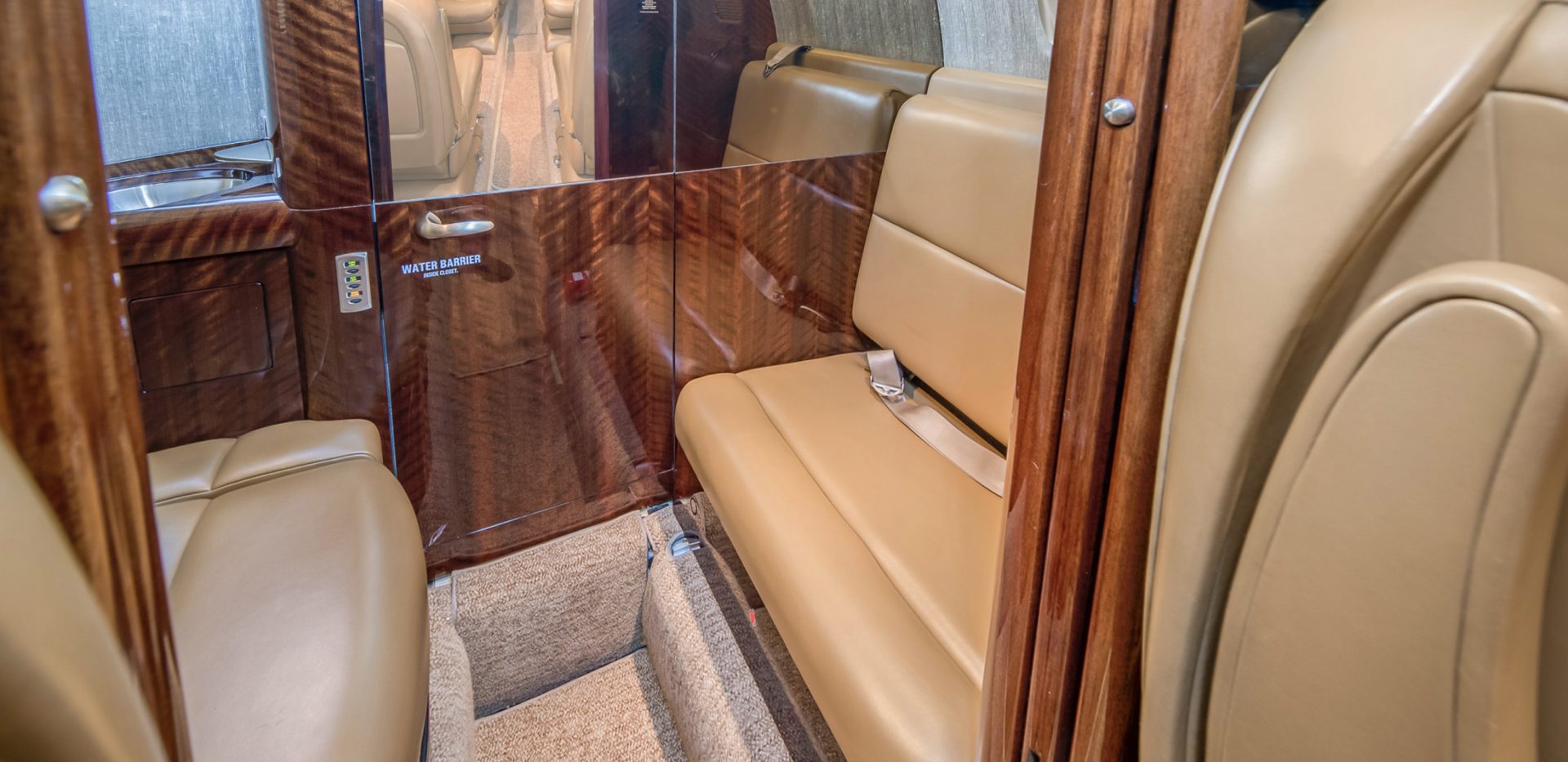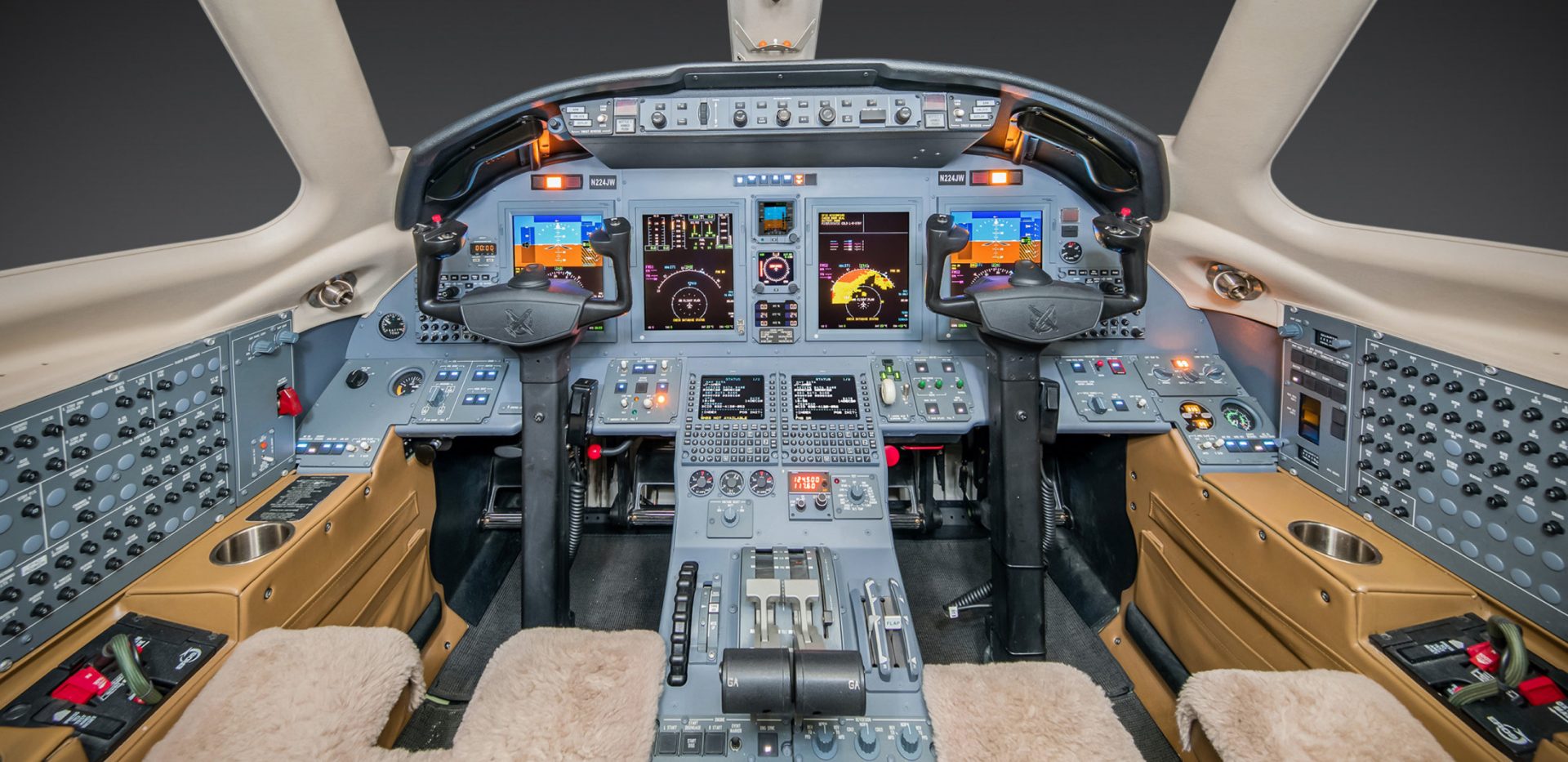 To learn more about this aircraft or to speak with a VanAllen Managing Director, contact us today.
contact us
| General Information | |
| --- | --- |
| MANUFACTURER & MODEL | Cessna Citation XLS+ |
| AIRCRAFT SERIAL NUMBER | 560-6120 |
| DATE OF MANUFACTURE | September 29, 2012 |
| CURRENT REGISTRATION NUMBER | N224JW |
| BASE LOCATION | Redmond, OR (KRDM) |
| Engine & APU | ENGINE #1 | ENGINE #2 | APU |
| --- | --- | --- | --- |
| MODEL | P&W PW545C | P&W PW545C | Honeywell RE100XL |
| SERIAL NUMBER(S) | PCE-DF0245 | PCE-DF0246 | P-921 |
| TOTAL HOURS SINCE NEW | 2,235.2 Hours | 2,235.2 Hours | 263.3 Hours |
| TOTAL CYCLES SINCE NEW | 2,462 Cycles | 2,462 Cycles | 640 Cycles |
| MAINTENANCE PROGRAM | – | – | – |
| Airframe Time & Cycles | |
| --- | --- |
| TOTAL TIME SINCE NEW | 2,235.2 Hours (as of November 16, 2020) |
| TOTAL LANDINGS SINCE NEW | 2,462 Landings |
| Maintenance Status | INSPECTION | LAST COMPLETED | DUE NEXT |
| --- | --- | --- | --- |
| | Document 1 | November 2020 | November 2021 |
| | Document 3 | November 2020 | May 2022 |
| | Document 6 | November 2020 | May 2024 |
| | Document 11 | November 2020 | May 2022 |
| | Document 16 | November 2020 | September 2028 |
| | Document 19 | 2,231.8 Hours | 2,532 Hours |
| | Engine HSI | N/A | 2,750 Hours |
Equipment
Aircell ATG4000 WiFi
LED Cabin Lighting
77 Cu. Ft. Oxygen Bottle
Two (2) 110VAC Cabin Outlets
Two (2) 110VAC Cockpit Outlet
Fwd LH Refreshment Center w/ Tambour Doors, Additional Soda Storage & Pull-out Work Surface
Aft Vanity
Monorail Sunvisors
Locking Fuel Caps
External Servicable LAV
Aircell Axxess Phone w/ 3 Handsets
10.4" Video Monitor mounted in RH Fwd Cabinet
Two (2) Executive Tables & Two (2) Slimline Tables w/ Leather Inserts
Airshow 4000 Plus w/ Rosen Flight View Moving Map System
Aft Belted LH Side Facing Seat
Two (2) Flashlights
Tail Logo Lights
Avionics
Collins Pro Line 21 Avionics 4 Tube EFIS
Dual Collis AHC-3000 AHRS
Dual Collins ADC-3000 Air Data Computers
Dual Collins DCP-3310 Cursor Control Panels
Collins IFIS-5000 (Weather & Charts)
Collins TTR-4000 TCAS II
Dual Collins FMS-3000
Collins FMS Performance Database
WASS w/ FMS 4.0 Software & V Speeds
Dual Collins GPS-4000S
Dual Collins RTU-4000 Radio Tuning Units
Dual Collins NAV-4500 Navigation Receivers
Collins NAV-4000 w/ ADF
Dual Collins TDR-94D Mode S Transponders
Dual Collins DME-4000
XM Satellite Weather
AOA
Dual FSU 5010
Mark V EGPWS w/ RASS
Collins WXR-850 Turbulence Doppler Weather Radar
Jeppensen Electronic Charts Capability
Collins FGS w/ Emergency Decent Mode
Artex C406-N 3-Frequency ELT
L3 FA2100 Cockpit Voice Recorder
Provisions Collins KHF-1050 High Freq. Com w/ SELCAL
Cockpit Speaker Mute Switch
Smoke Goggles
DBU-5000 USB Data Loader
Collins ALT-4000 Radio Altimeter
| Connectivity | |
| --- | --- |
| HIGH SPEED INTERNET | Gogo WiFi ATG4000 |
| PHONE SYSTEM | Aircell Axxess II Iridium Satcom |
Interior
NUMBER OF PASSENGERS
9 Passengers
GALLEY LOCATION
Forward Aircraft / Entryway Section
INTERIOR CONFIGURATION
Four (4) Place Center Club Configuration
Two (2) Forward-Facing Aft seats
One (1) Forward Two-Place Divan (located across from the entry way)
One (1) Left-Hand, Side-Facing seat (located across from the Lav) serves as the ninth seat
| Exterior | |
| --- | --- |
| BASE PAINT COLOR(S) | Overall Snow White with Ming Blue Metallic |
| STRIPE COLOR(S) | Black Laquer and Platinum Accent |
| LAST PAINTED DATE | 2012, Original Paint |
| Additional Amenities | |
| --- | --- |
| LH REFRESHMENT CENTER | Includes the master switch panel, heated MAPCO, drip pan, pull-out work surface, drink storage, storage cabinets, and catering tray storage. |
| RH FORWARD MAIN STORAGE | Contains storage with several shelves, and the Rosen 10.4" entertainment display and light switch panel. |
| Weight & Balance | |
| --- | --- |
| AIRCRAFT EMPTY WEIGHT | 12,406.8 lbs |
| LAST WEIGHED | May 3, 2019 |
| REWEIGH DUE (IF UNDER PART 135) | N/A |