3,130 NM
(5796.8 km) Maximum Range1
9 Passengers
Maximum Capacity
470 KTAS
Maximum Cruise Speed
---
1 Conklin & deDecker Aircraft Performance Guide
About this Aircraft
The G200 is an exceptional blend of performance and comfort at a price point unmatched by other super mid-size aircrafts. This aircraft has always been owned and maintained in the United States and is immediately available.
9-seat interior configuration
GoGo ATG-5000 WiFi
Engines on ESP Gold
No known damage history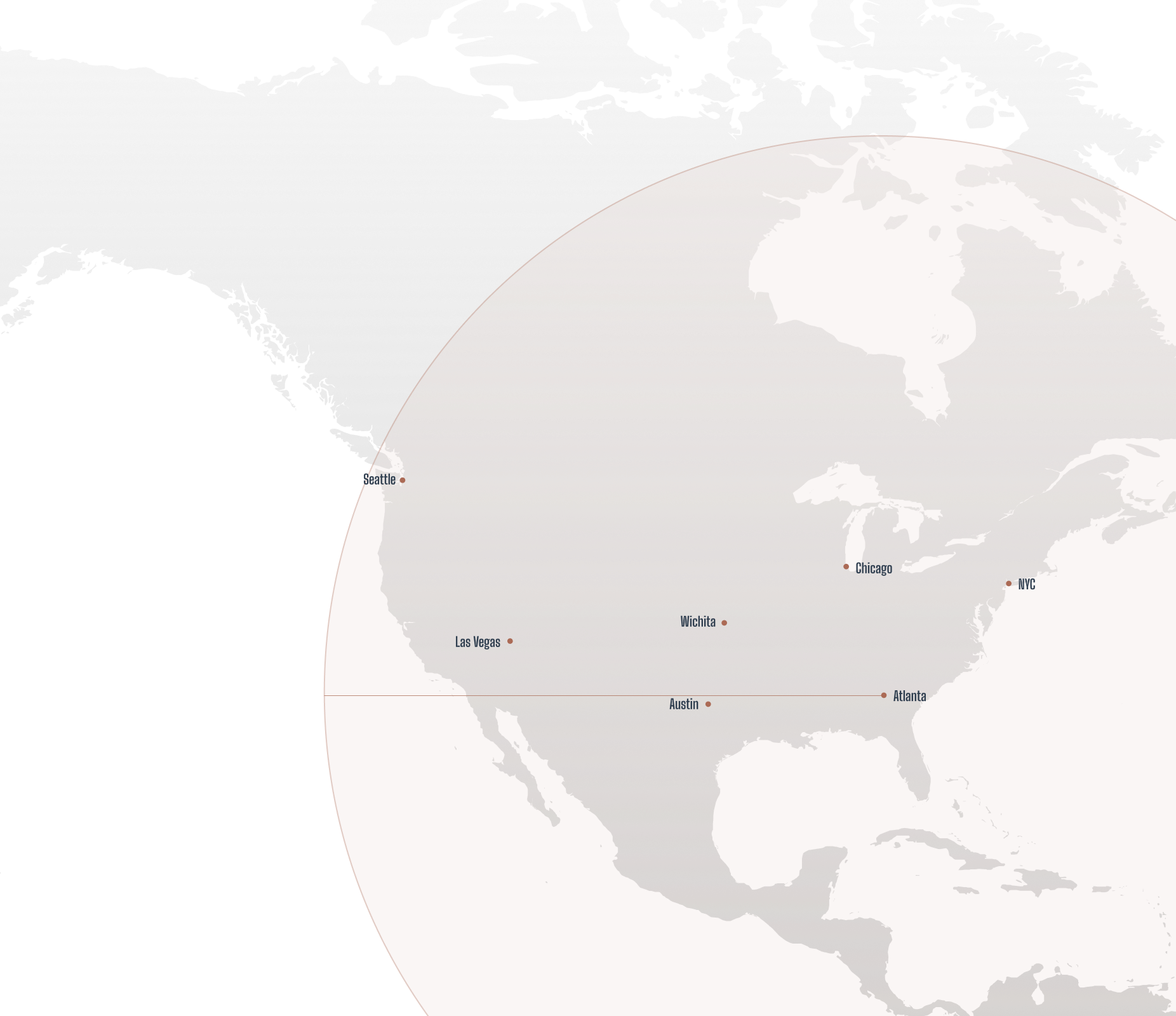 Range Map
What does 3,130 NM look like?
Range calculation from Atlanta
CABIN FLOORPLAN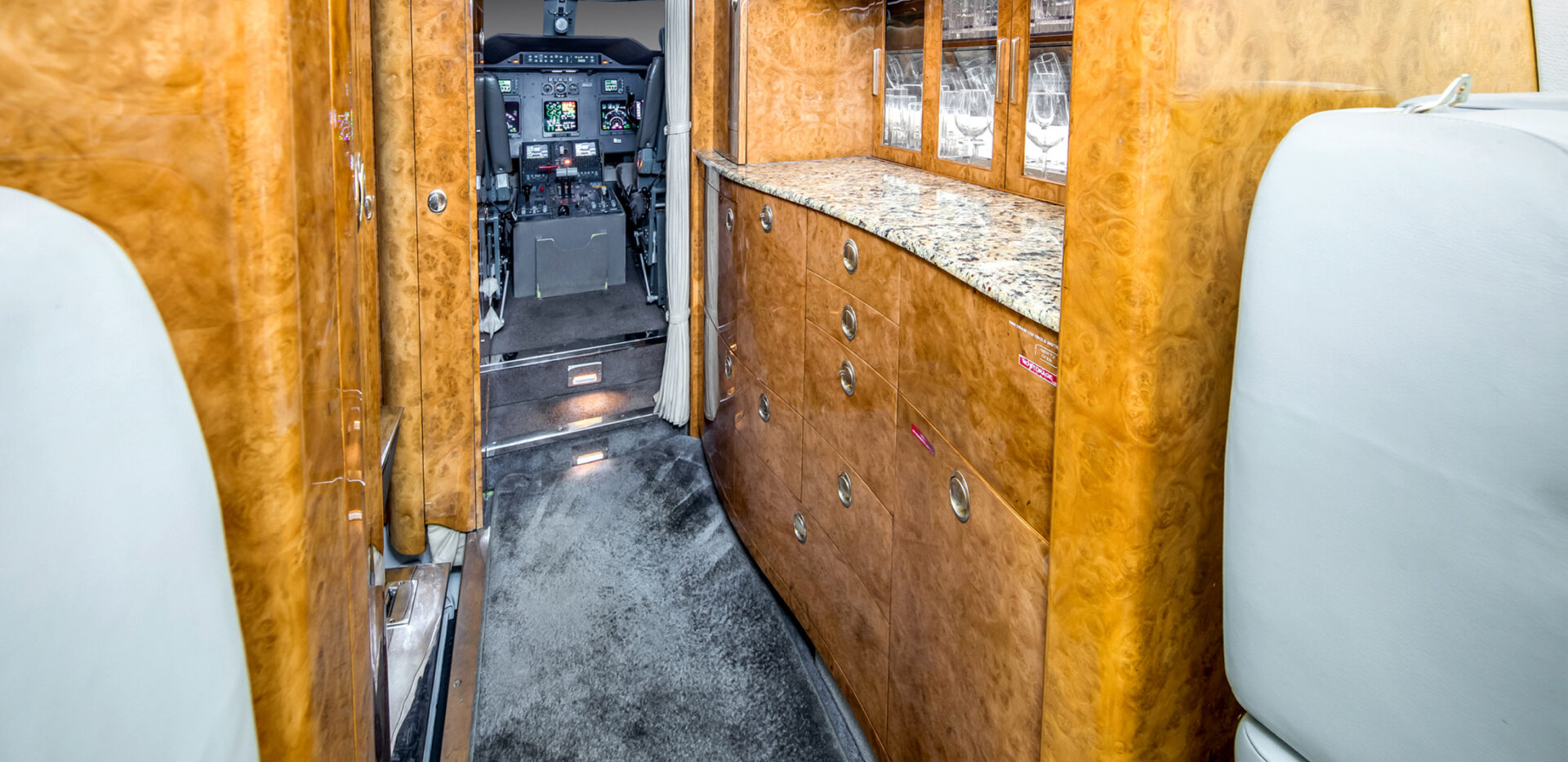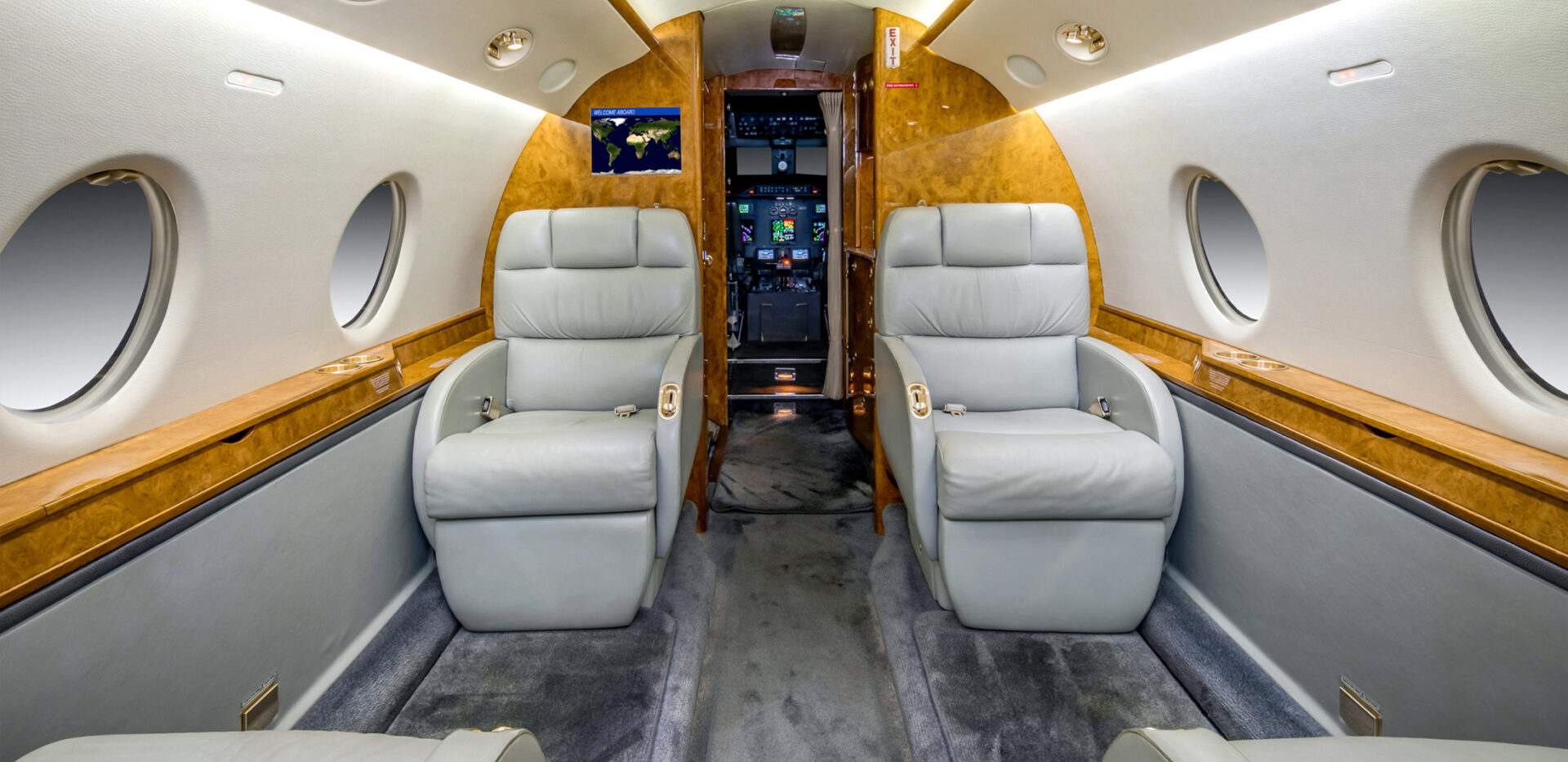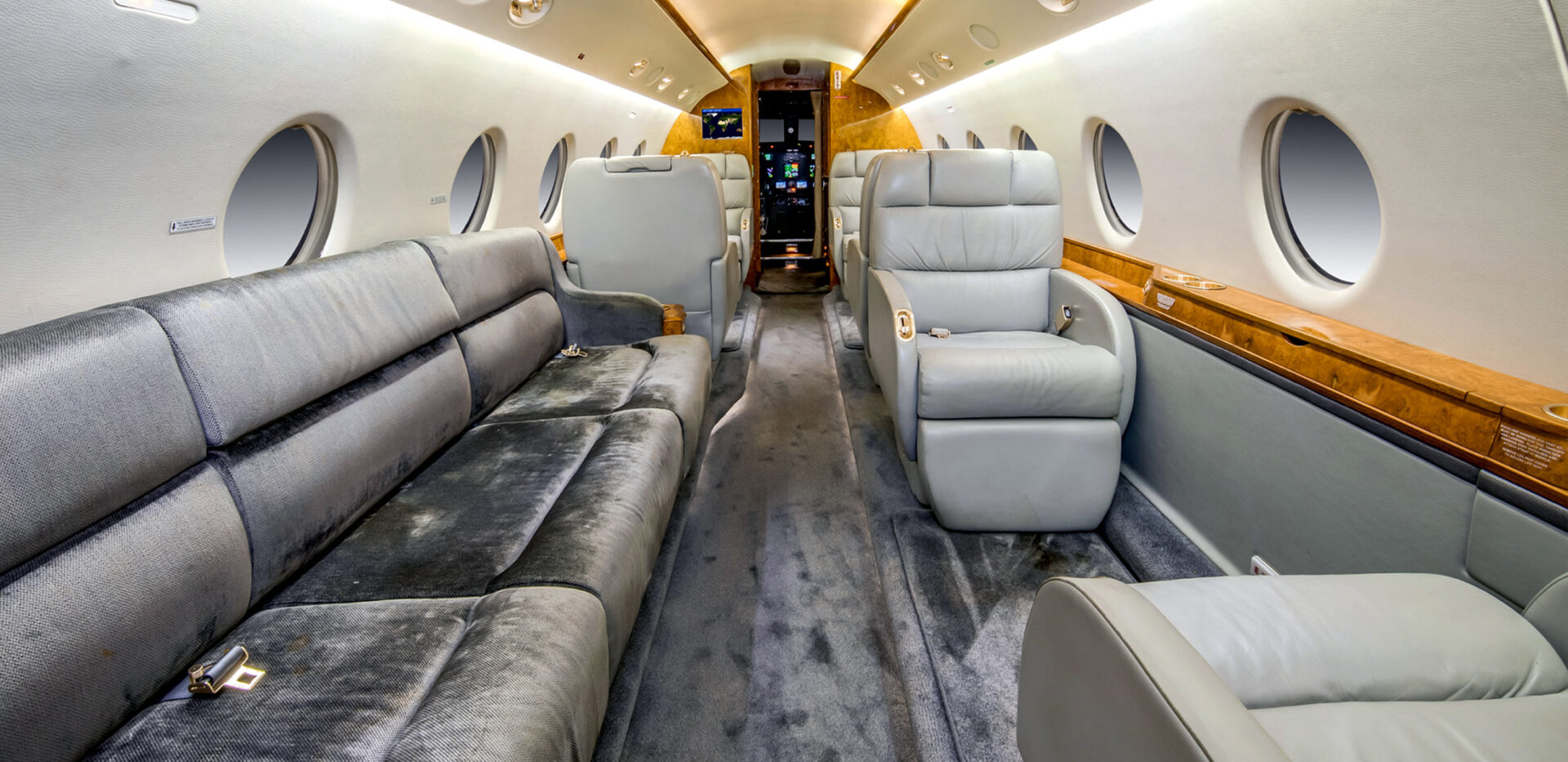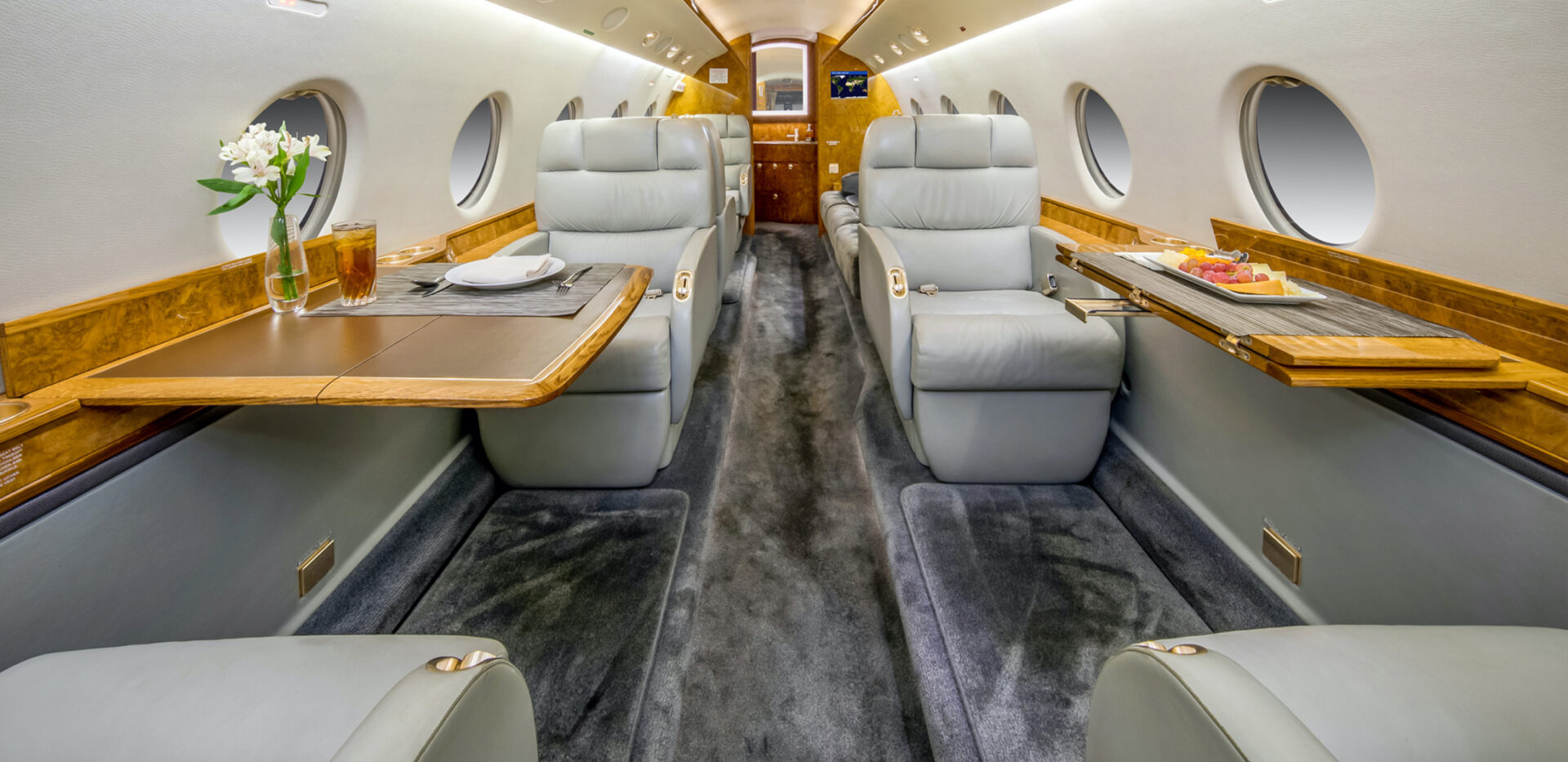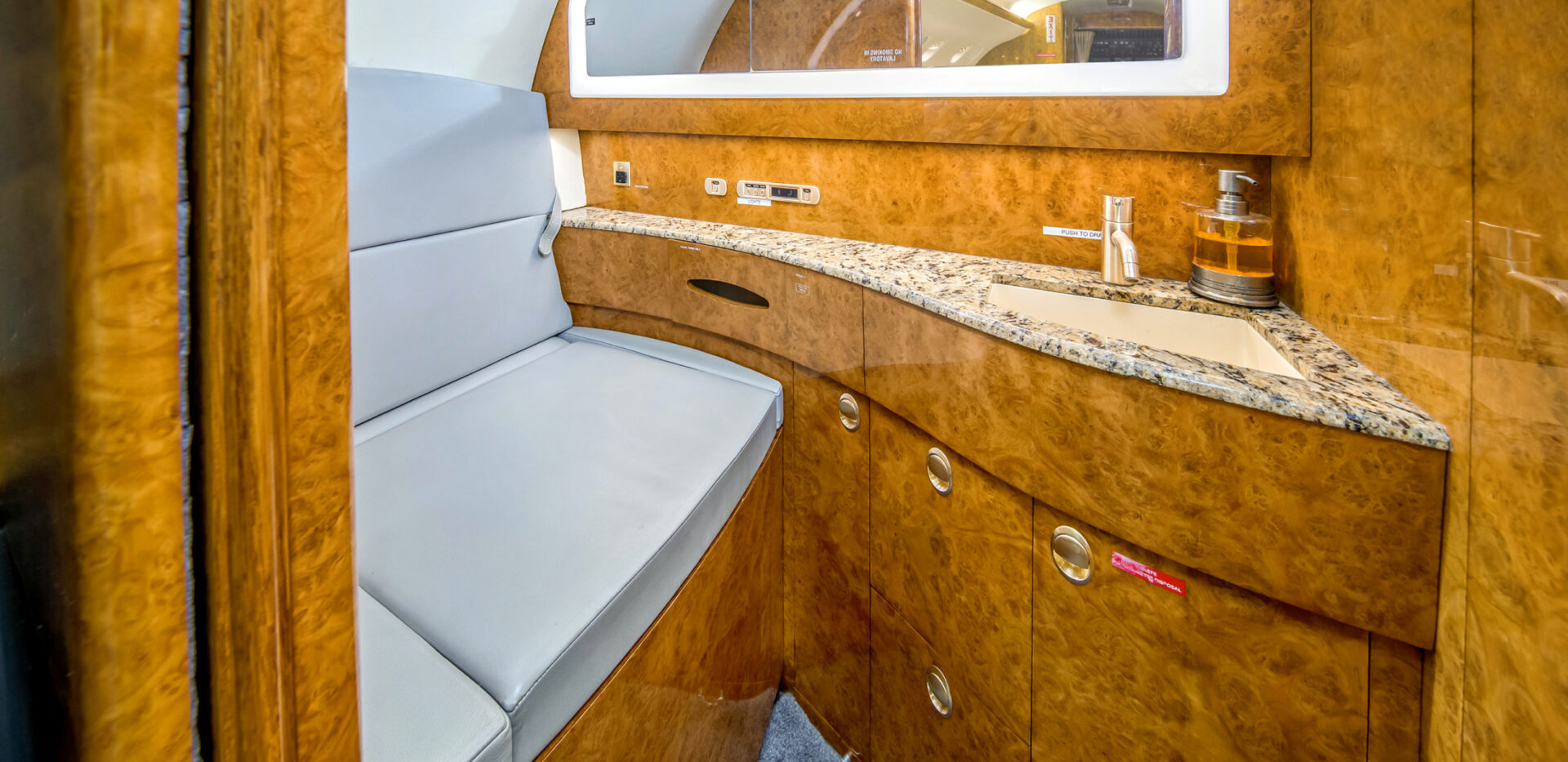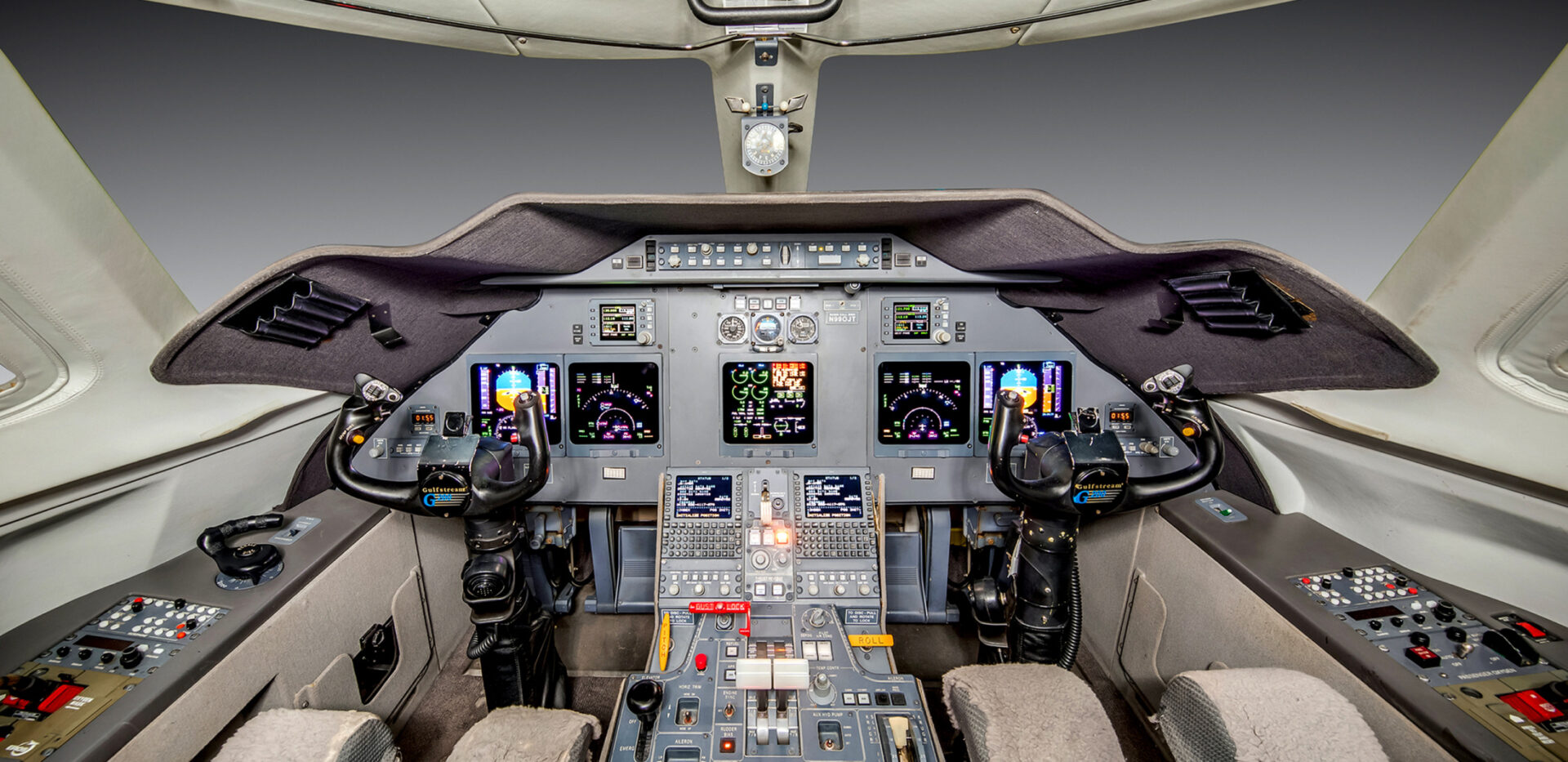 Forward Galley Refreshment Center
Interior Looking Forward
Cabin Looking Forward
Cabin Looking Aft
Aft Lavatory
Flight Deck

2004
Gulfstream G200
SN 0091 REG. #N990JT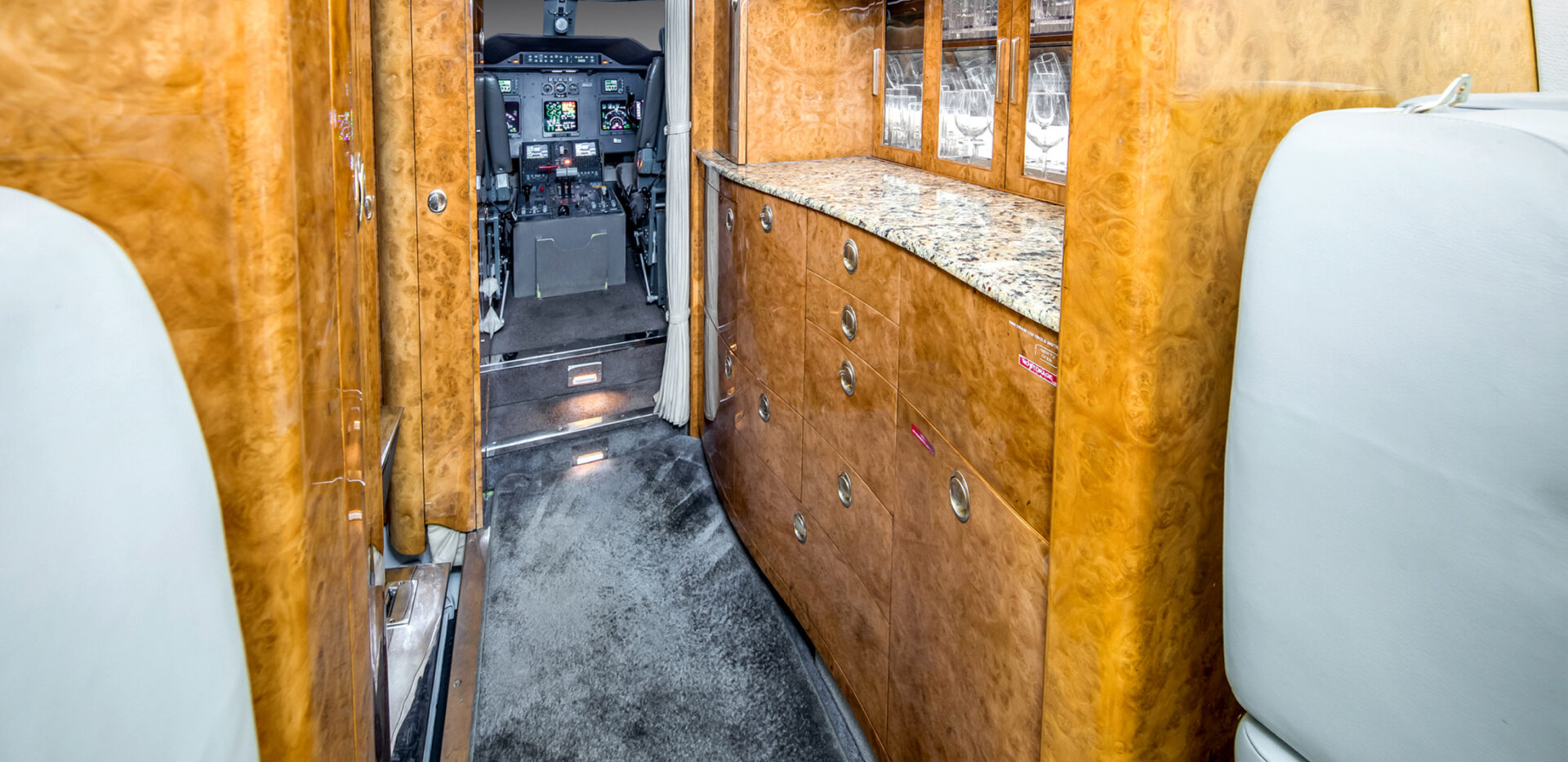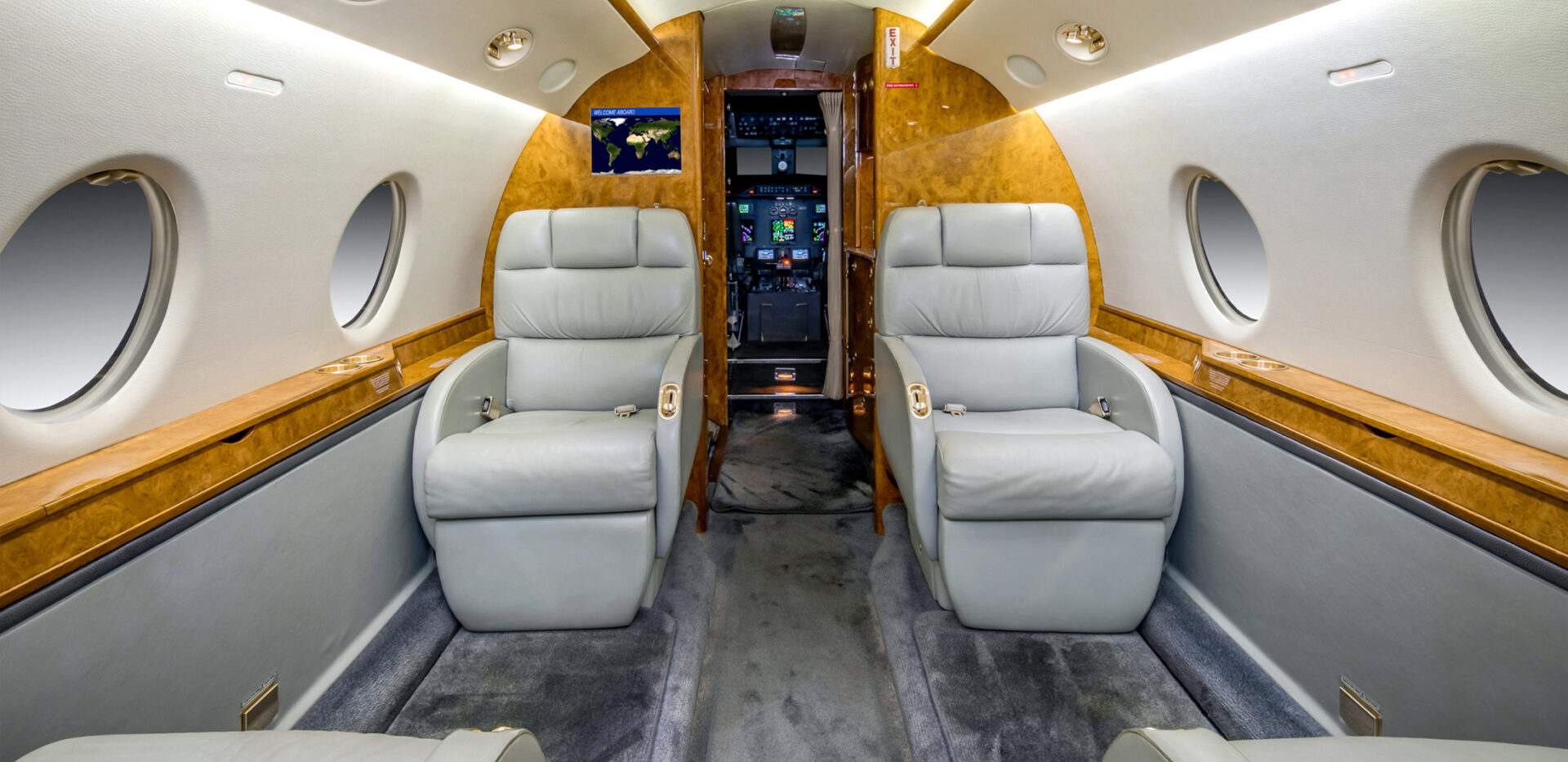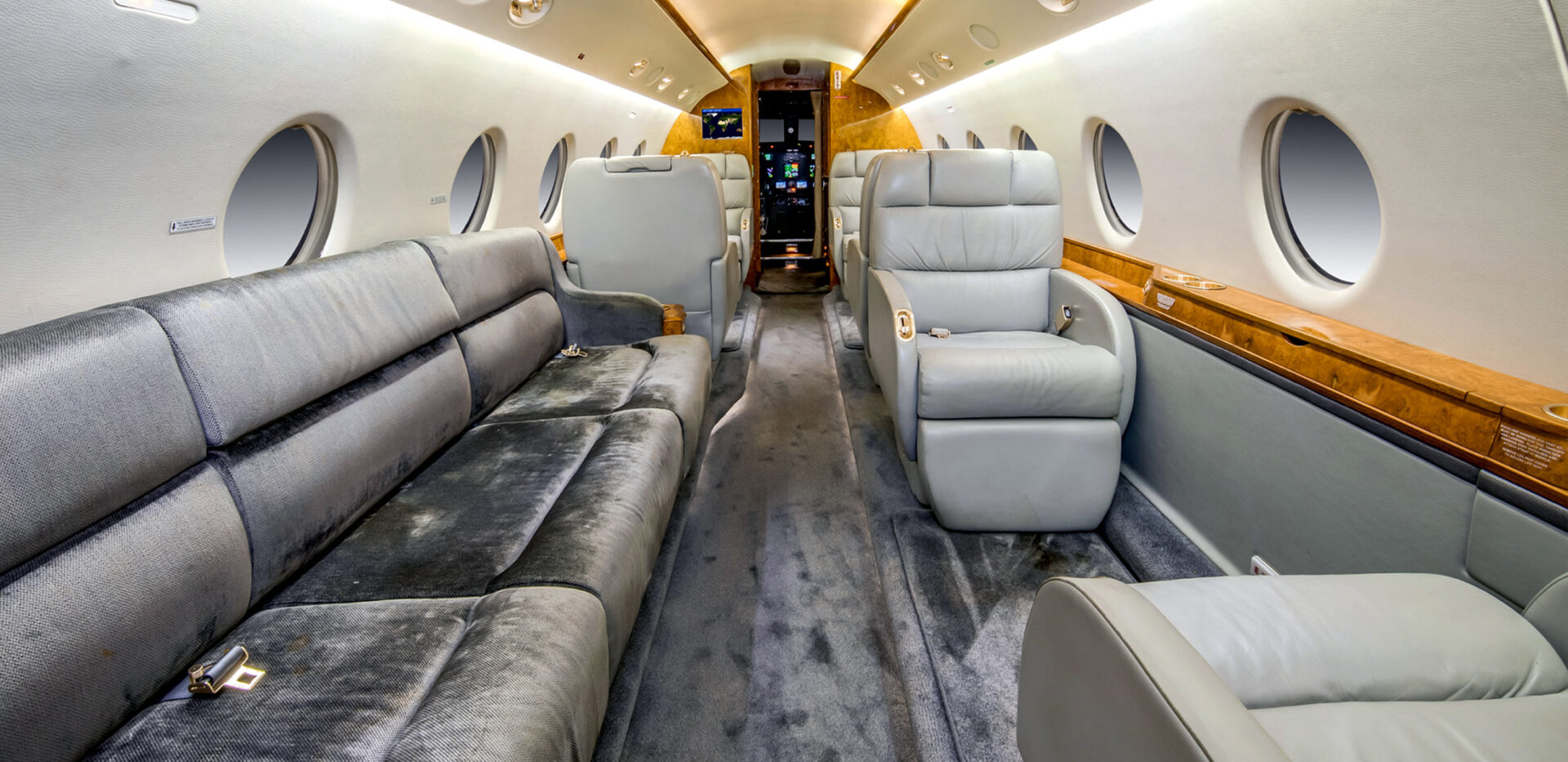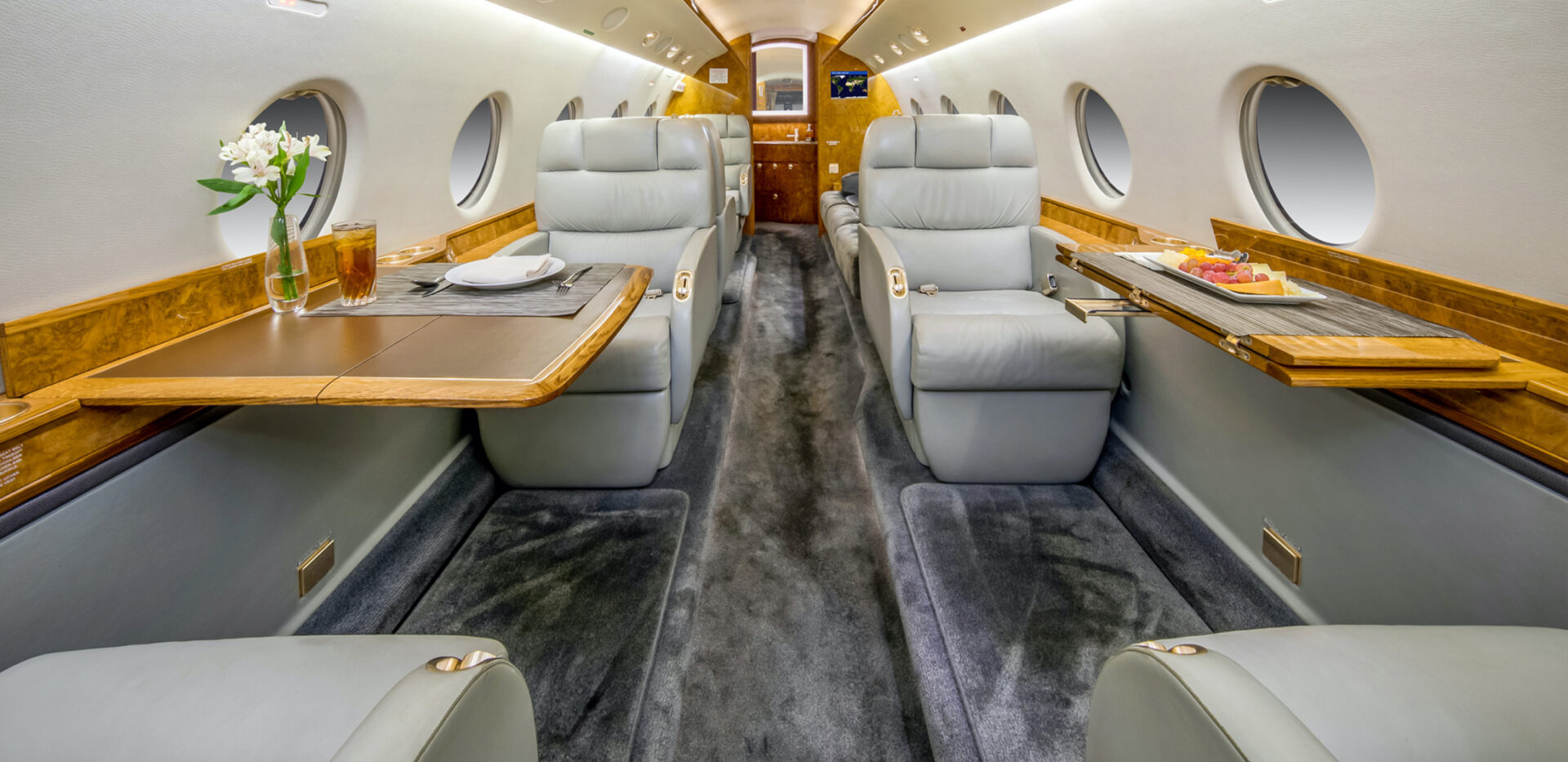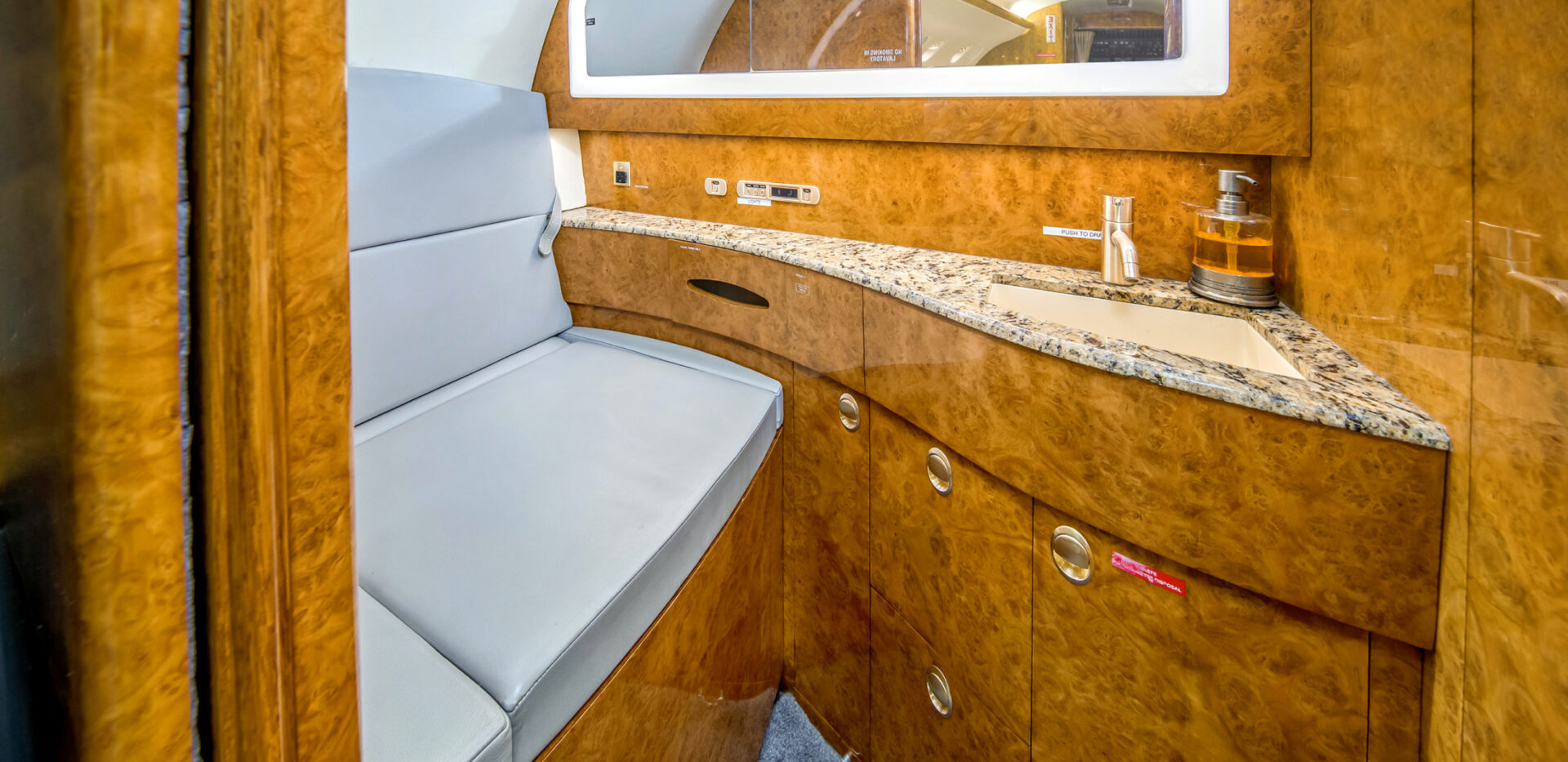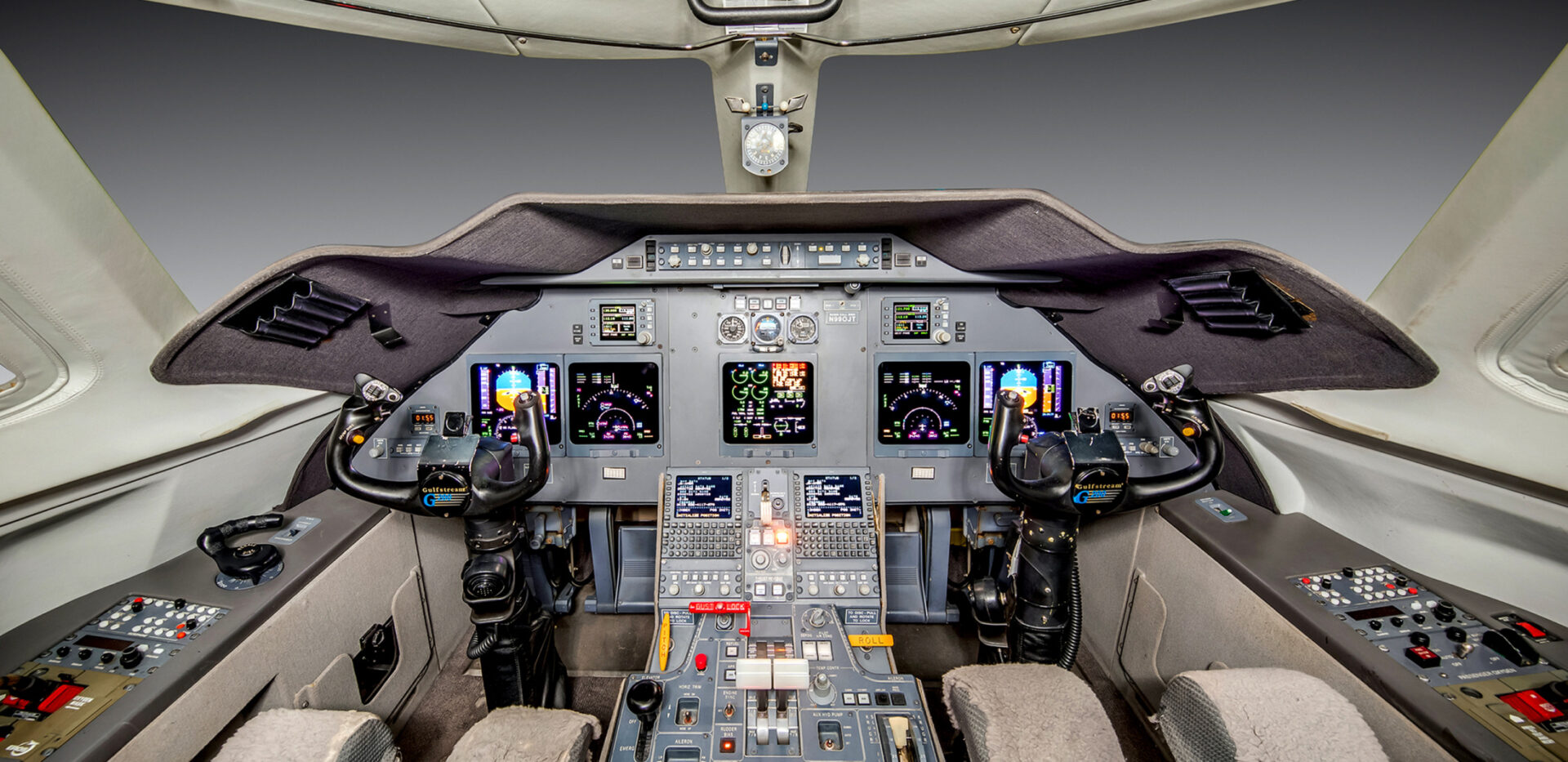 To learn more about this aircraft or to speak with a VanAllen Managing Director, contact us today.
contact us
| General Information | |
| --- | --- |
| MANUFACTURER & MODEL | Gulfstream G200 |
| AIRCRAFT SERIAL NUMBER | 0091 |
| DATE OF MANUFACTURE | January 27, 2004 |
| CURRENT REGISTRATION NUMBER | N990JT |
| BASE LOCATION | Tampa, FL |
| Engine & APU | ENGINE #1 | ENGINE #2 | APU |
| --- | --- | --- | --- |
| MODEL | P&W PW306A | P&W PW306A | GTCP36-150 |
| SERIAL NUMBER(S) | PCE-CC0169 | PCE-CC0180 | P-198 |
| TOTAL HOURS SINCE NEW | 6,427.1 Hours | 6,427.1 Hours | 3,485 hours |
| TOTAL CYCLES SINCE NEW | 3,702 Cycles | 3,702 Cycles | 5,230 Cycles |
| MAINTENANCE PROGRAM | ESP Gold | ESP Gold | – |
| Airframe Time & Cycles | |
| --- | --- |
| TOTAL TIME SINCE NEW | 6,504.4 Hours (as of 28 October 2022) |
| TOTAL LANDINGS SINCE NEW | 3,733 Landings |
| Maintenance Status | INSPECTION | LAST COMPLETED |
| --- | --- | --- |
| | 12 Month Inspection | Completed on March 6, 2022 |
Equipment
Gogo ATG-5000
Dual 15" Video Monitors mounted in Fwd and Aft Bulkheads
Avionics
Collins Pro Line IV 5 Tube Avionics Suite
Dual Collins FCC-4005 Autopilot
Dual Collins FMC-6100 Flight Management Computers
Dual Collins CDU-6100 Control Display Units
Collins FCP-4004 Flight Control Panel
Dual Collins ADC-850C Air Data Systems
Dual Collins VHF-4000E VHF COMM
Dual Collins DME-4000
Dual Collins RTU-4220 Radio Tuning
Dual Honeywell KAC-953 HF COMM
Collins TWR-850 Color Radar with Turbulence Detection
Dual Collins AHS-3000 Altitude Heading Reference
Honeywell EGPWS Mark V
Universal CVR-120
Collins MDC 4000 Maintenance Diagnostic Computer
Collins 4000 TCAS II with Change 7
Honeywell Laseref V
Loose Equipment
1 Collapsible Ladder (No P/N)
1 Towbar (P/N WY-3501)
2 Pitot Tube Covers (No P/N)
2 Static Port Covers (P/N 4AS9910001-5051J)
2 Jet Brella Engine Intake/Exhaust Covers (P/N PW-306A-XG200)
1 Engine Remote Maintenance Kit (P & W 306A)
1 Set of Metal Portable Chocks (No P/N)
1 Baggage Weighing Scale (No P/N)
1 Nose Landing Gear Pin with Do Not Tow Flag (No P/N)
1 Blue 16" Tool Box/Fly Away Kit – Misc. small hand tools & light bulbs (No P/N)
Loose Parts
Main Entry Door Hinge Assembly (P/N 4AS3360130-503)
| Connectivity | |
| --- | --- |
| HIGH SPEED INTERNET | Gogo ATG-5000 |
| PHONE SYSTEM | Magnastar C2000 with 3 handsets |
| Interior | |
| --- | --- |
| NUMBER OF PASSENGERS | 9 Passengers |
| GALLEY LOCATION | Forward Galley |
| INTERIOR CONFIGURATION | 9 Passenger Configuration – Forward Four (4) Place Club Seats, Aft Three (3) Place Divan opposite Two (2) Club seats, Aft Lav |
| Exterior | |
| --- | --- |
| BASE PAINT COLOR(S) | Matterhorn White |
| STRIPE COLOR(S) | Blue & Silver |
| LAST PAINTED DATE | January 2015 |
| Weight & Balance | |
| --- | --- |
| AIRCRAFT EMPTY WEIGHT | 19,624.8 lbs |
| LAST WEIGHED | November 27, 2020 |
| REWEIGH DUE (IF UNDER PART 135) | November 30, 2023 |