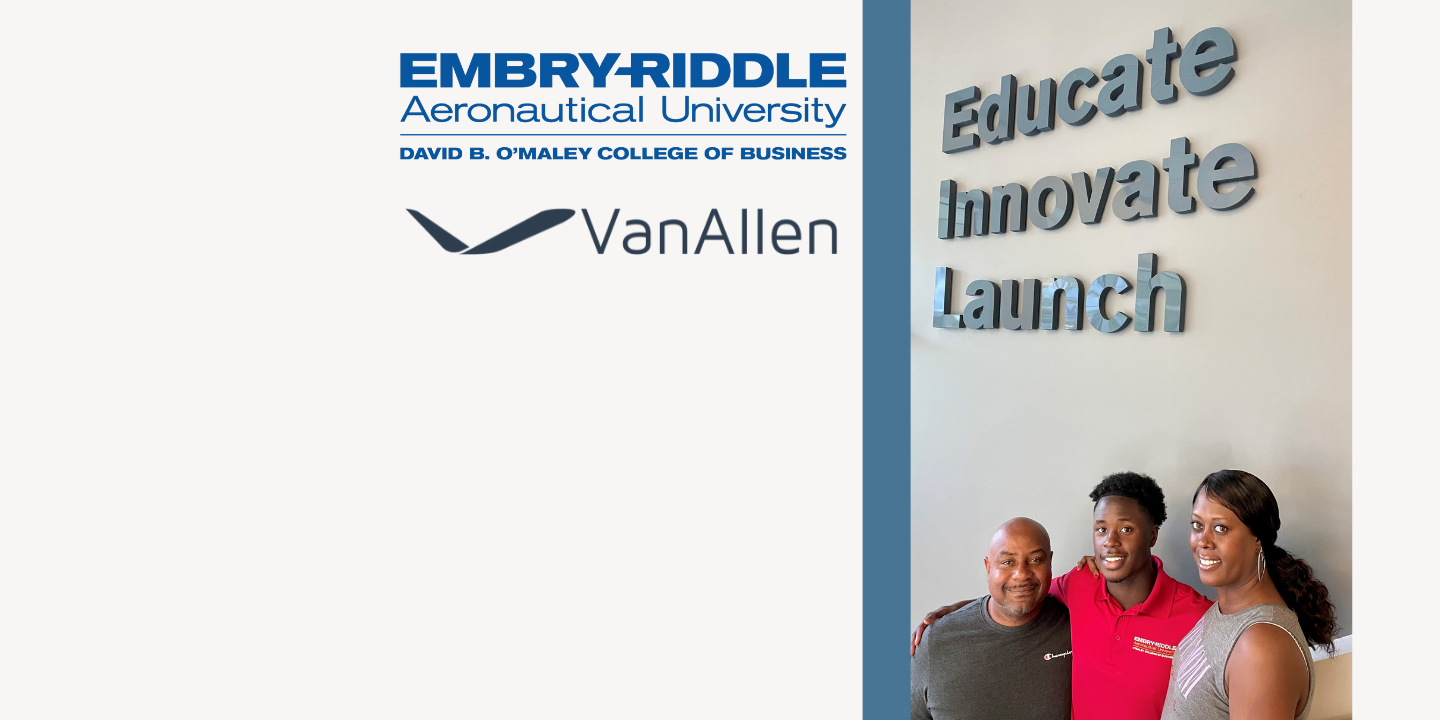 VanAllen Helps Project Liftoff in Initial Ascent & Beyond
VanAllen is a proud supporter of Embry-Riddle Aeronautical University's (ERAU) Project Liftoff program and delighted to see the first scholarship recipient, Jerry Bracey II begin his college education as an incoming freshman at the David B. O'Maley College of Business. Project Liftoff is dedicated to helping Bracey succeed by providing an academic scholarship, mentoring opportunities, leadership development courses and more.
Students in the David B. O'Malley College of Business are preparing for careers working in aerospace, aviation, and space industries, and Project Liftoff aims to develop a leadership pipeline by recruiting high-performing incoming freshmen from diverse backgrounds.
"VanAllen heard about the Project Liftoff program at its inception and eagerly came on board to contribute," said Jeff Agur, VanAllen owner and CEO, "We've been committed to bettering the aviation industry for over 25 years, and this program aligns with our mission." Agur and his team at VanAllen are excited to see the first Liftoff Scholar begin his freshman year and will continue to support Bracey throughout his time at the university.
VanAllen was founded in 1993 and is comprised of a team of aviation experts who provide strategic guidance and customized solutions for on-demand travel. For more information on VanAllen and their services, visit www.vanallen.com. If you are interested in more information about Project Liftoff or would like to make a donation, please contact Mary Lynn Ulch at ulchm@erau.edu or (386) 226-7176.
Photo above: Bracey family- Jerry Bracey (father), Jerry BraceyII (student), and Tajuanna Pope (mother).