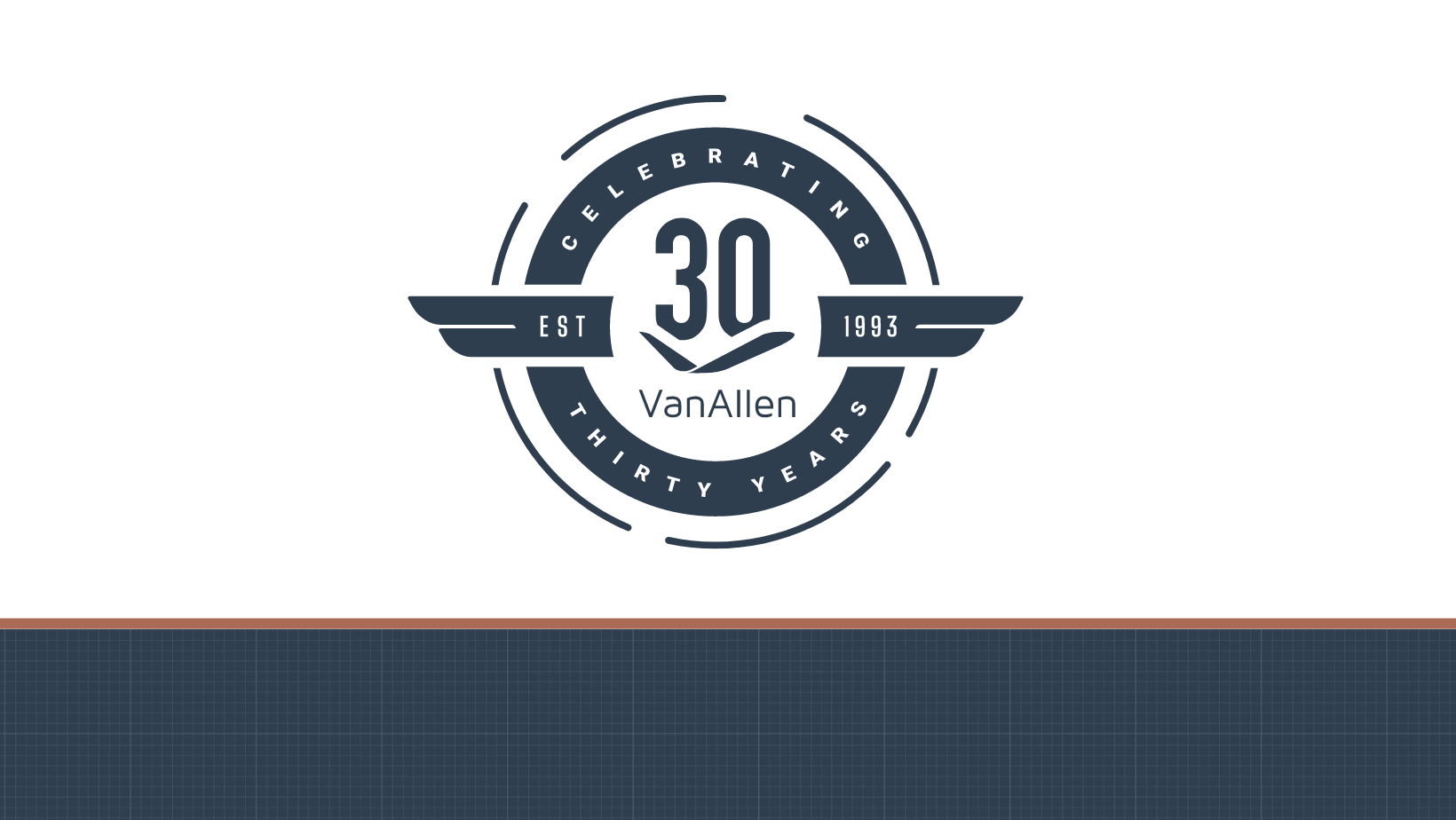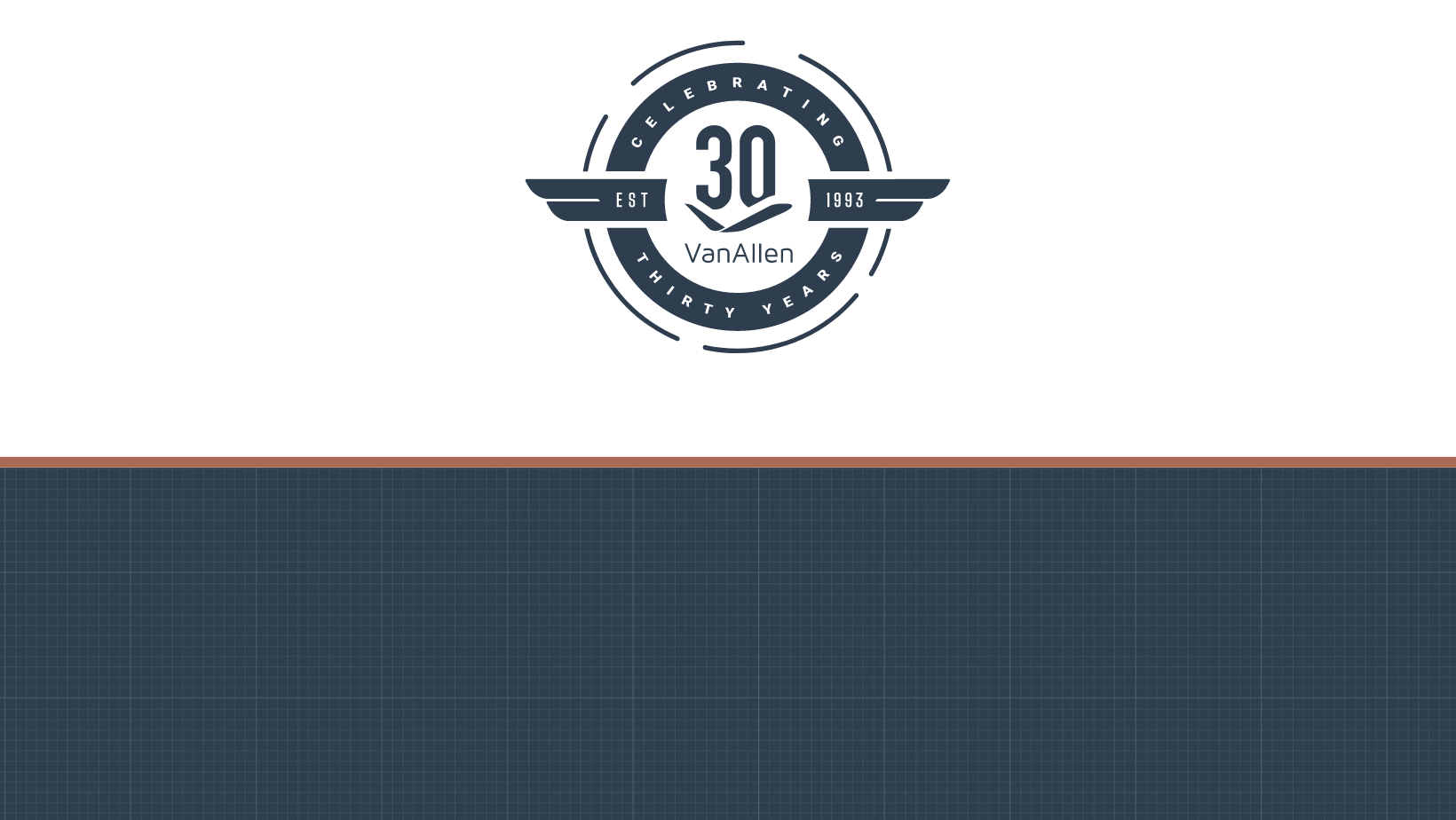 Today, we're celebrating!
VanAllen turns 30! It was a different time on March 1st, 1993; gas prices averaged $1.07 per gallon and Whitney Houston and Duran Duran topped the charts. Seinfeld was on most televisions and our CEO, Jeff Agur was in his senior year at Georgia Tech. But the real magic was happening in the den at the Agur house, where Jeff's mother, Elaine was nervously pacing and his father, Pete was embarking on a new adventure. He had vision, commitment, and one client – The VanAllen Group was founded and ready to take off.
Making the decision to go on his own and start the firm was the biggest challenge for Pete, but next came the name. "We needed a name for the practice and 'Pete's Pals' was too casual," he explains. After thoughtful consideration, Pete used the middle name that he and his father share, "VanAllen." He wanted the firm to bigger than just him and bigger it became!
Today, 30 years later, VanAllen has served over 500 clients. From our roots of offering a select suite of services, to now supporting clients through the entire lifecycle of aircraft ownership and beyond, we have grown and changed in many ways. Times have changed and so have we!
Throughout Pete's time directing VanAllen, and now over five years into Jeff's leadership, the firm has remained true to our foundation to "Do Good." We have persevered and prospered through various industry and economic cycles. It has taken many wonderful clients and industry partners to make these 30 years a success and we are humbled by the support. "With a fabulous team who I am so proud to call friends and colleagues, VanAllen is poised for another 30 years," says Jeff. VanAllen looks back in appreciation and celebrates today as a great milestone – Happy 30th Anniversary!